Public Relations
Anywhere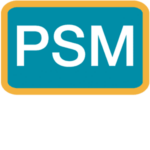 psmcoaches PSM Marketing
Job Duties
Drafting and Editing Press Releases – Many of PSM's clients are renowned in their industries and often the subject of public recognition. Our Public Relations Specialist must be able to draft enticing, cogent press releases on behalf of our clients.
Drafting and Editing Pitch Letters – These communications should not be a mere recitation of fact. Rather, these pitch letters should paint a picture of who our client is and why they deserve publicity.
Distribution – The PR specialist should be able to create custom PR lists for each client (complete with up-to-date contact information). These lists will include journalists, bloggers, editors, and media relations staff. After drafting press releases, you will be responsible for sending drafts to the relevant project manager for review. Once the release is approved, you will be responsible for distributing to the relevant press contacts.
Requirements
Very strong writing abilities

Must be technologically literate

Personable written communication style

Must be timely conscious of project deadlines
Details
Independent 1099 Contractor (No Benefits)

Part-Time, Up to 10 hours/week

Flexible work hours

Work from home