Marketing Coaching for Contractors
If you own a business in the construction industry, one thing we know is that your business can by cyclical depending on the weather.  You have a great reputation and receive referrals from your past clients and other review-type websites. But as the business owner, you are ultimately faced with developing the strategy that will take you into the next five years and produce steadily increasing profits. Chances are you are THE best at what you do, but somehow while running your business, you didn't have time to learn the ins and outs of marketing your business.  Fear not! PSM Marketing is here for you. We have worked with many construction and trade industry clients to develop and implement strategic business and marketing growth plans for their businesses.
While being a contractor has subtle differences depending on your area of expertise (electrical, flooring, landscaping, plumbing, roofing, remodeling), the basic tenants of your marketing strategy will be the same.  The biggest difference is that we will work with you as your personal marketing coach to help you throughout the entire process.
Conduct a Strategic Assessment
We look at your personal and professional traits by using tools like the Gallop Organization's StrengthsFinder™ as well as the Meyers Briggs Type-Indicator.  These assessments provide a framework of both your personality preferences and your inherent strengths as a business owner. We also analyze how you personally engage in your business to drive new customers to the business.
Develop a Strategic Marketing Plan
After we conduct a marketing assessment with you, we get to work developing a unique and customized strategic marketing plan for you as the owner and CEO of your business. We focus on helping you as a business owner engage in the right activities to build your personal name recognition in the community, with current clients, and with prospective clients and referral sources.  We focus on the best and highest use for you as the owner of the company so you are implementing exactly what you should be focused on, delegating other tasks to your marketing firm or those in your company.
Your Contact Action Plan
One of the tools we use when we do marketing coaching with contractors is a Contact Action Plan.  Your contacts are invaluable to you as you seek to develop new business. We help you develop a contact-specific action plan to leverage and grow the best relationships you have with past customers and referral sources.
Where the Rubber Meets the Road
The most important part of our coaching engagements with contractors is the time we spend with you every couple of weeks reviewing the marketing and relationship building activities you are pursuing.  We make specific recommendations on the best and most efficient marketing practices so you can focus on growing your company.
Don't DIY Your Marketing:
The Importance of Marketing Coaching for Contractors
As a contractor, you know the value of expertise. You wouldn't trust a DIY enthusiast to install your plumbing, would you? The same goes for your marketing! That's why marketing coaching is crucial for residential and commercial contractors who want to succeed in a crowded market. Marketing coaching provides the guidance and expertise necessary to create a successful marketing strategy tailored to your business. It can help you identify your target audience, develop effective messaging, and choose the right marketing channels for your business. We've worked with tons of companies in the metro area, greater Minnesota, Western Wisconsin, and across the nation to improve their marketing. Let PSM help your business grow.
But let's be real, marketing can be confusing and overwhelming, especially for those of us who are more comfortable with a hammer than a keyboard. That's where marketing coaching comes in – to simplify the process and provide the support you need to succeed. And hey, if you need help, you know who to call – PSM Marketing. Our team of experts specializes in marketing coaching for contractors, and we're not afraid to sprinkle a little bit of humor into the process. Because let's face it, marketing can be a little dry sometimes.
Marketing coaching is essential for residential and commercial contractors who want to succeed in a crowded market. It provides the expertise and guidance necessary to create a successful marketing strategy tailored to your business. So, don't DIY your marketing – trust the experts to help you build a strong foundation for your business. And if all else fails, you can always go door-to-door with a smile and a firm handshake! We are always interested in learning about your contracting or home trade business. Making the decision to improve your marketing is a big deal- we know that. Give us a call at (651) 295-7333 to talk about your business goals.
FAQs About Marketing Coaching for Contractors
What is marketing coaching for contractors?
Marketing coaching for contractors is extremely beneficial for small-medium sized contractors. At PSM, we offer one-on-one coaching with your own personal marketing guide. We've been helping contractors and construction firms since 1997. We know the unique struggles of your competitive industry and are here to help you increase your bottom line.
How does marketing coaching actually help construction firms?
Marketing coaching helps construction firms by building a strong foundation for your marketing success. How do we do that? Through a comprehensive, robust marketing plan made just for you. Your marketing coach will work with you to create this plan, and then help you find the right tools to implement it. From CRMs that simplify your life to trade show advice and elevator speeches, your marketing coach is here for you.
Is marketing coaching for contractors worth it?
Marketing coaching for contractors will help you define your goals, set achievable goals, establish an action plan, and measure the success of your marketing efforts. If driving new leads and increasing revenue is your ultimate goal, then yes. Marketing coaching is definitely worth it.
Is sales coaching or marketing coaching better for contractors?
Sales and marketing go hand-in-hand. Marketing coaching is perfect for contractors interested in increasing their bottom line and generating more revenue. Marketing coaching through PSM gives you the tools necessary to help your home trade business or construction firm flourish.
How much does marketing coaching for contractors cost?
The cost of marketing coaching depends on how often you meet with your marketing guide. Another consideration is whether or not you choose to add any additional services (such as social media management, blog writing, graphic design, etc.). Our pricing structure for marketing coaching was designed for companies like yours. We've been helping small-medium size contractors build a strong customer base and drive sales.
Why is marketing coaching important for contractors?
Marketing coaching is important for contractors because it provides guidance and expertise to create a successful marketing strategy tailored to their business. It helps contractors identify their target audience, develop effective messaging, and choose the right marketing channels to reach potential customers.
Can I do my own marketing without coaching?
While it's possible to do your own marketing, working with a marketing coach can help you develop a more effective strategy, save time and money, and ultimately attract more leads and grow your business.
What should I look for in a marketing coach for contractors?
When choosing a marketing coach for contractors, look for someone with experience working with similar businesses, a track record of success, and strong communication skills. It's also important to choose a coach that you feel comfortable working with and who understands your unique needs and goals.
Recent Blogs from PSM Marketing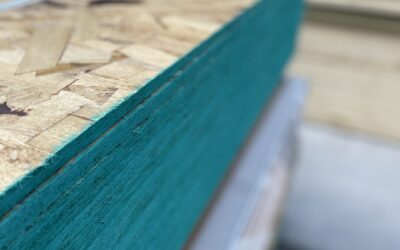 In the ever-evolving world of contracting and home trades, effective communication and organization are paramount. One of the keys to achieving these goals lies in selecting the right Customer Relationship Management (CRM) software. Tailored to the specific needs of...