Quickstart Marketing Package
Not all businesses are ready for a full outsourced marketing engagement, which is why we created the Quickstart Marketing Package. This is a great solution for solo practitioners and businesses with a shoestring budget. 
Contact Us
Our Quickstart Marketing Package Makes Marketing Accessible
A core value of PSM Marketing is that high-quality marketing should be accessible to everyone. We understand the dilemma of not being able to afford marketing, but needing marketing to help build your revenue, which is why we created the Quickstart Marketing Package. Designed for solo practitioners, new businesses operating on a small budget, the Quickstart Marketing Package is a comprehensive marketing solution designed for you.
We'll set you up with the marketing essentials you need to succeed.
Are You a Good Fit for the Quickstart Marketing Package?
PSM Marketing's Quickstart Marketing Package might be a good fit if you identify with any of these situations:
Just Getting Started: You just started your own law practice or small business
Need the Basics: You need a logo, business cards, and a website
Small but Mighty: You run a small company that doesn't have marketing resources
Stretched Too Thin: You are "the marketing team" for your business
Difficulty Scaling: You want to significantly increase revenue, but don't know how
No Strategy: You don't have a well-defined marketing strategy or implementation plan
No Time: You simply don't have time to dedicate to marketing
Why Choose the Quickstart Marketing Package?
It's Comprehensive

: We've covered every angle to give your business a robust marketing foundation.

 

It's Tailored

: We know one size doesn't fit all. This package is customized to fit your unique needs and aspirations.

 

It's Empowering

: We don't just provide services; we equip you with knowledge, confidence, and a roadmap to success.

 

It's Cost

–

Effective

: Our unique pricing structure allows us to package the services you need and let our team do what it does best and fast-track your marketing tools for a very reasonable monthly fee, spread over a 12-month period.

 
The entrepreneurial journey is filled with twists, turns, ups, and downs. But with the right partners by your side, every challenge becomes a stepping stone toward your business success. We're here to walk with you, cheer for you, and uplift you through the Quickstart Marketing Package. Our belief is simple: Your success is our success. We're excited about what you're building and committed to helping you flourish without imposing on your budget. 
Ready to Turn Your Vision into Victory?
Let's embrace the entrepreneurial spirit together. Let's take your business from a promising start-up to a thriving success story. Let's make marketing not a hurdle but a catalyst for your growth. Contact us today and discover how PSM Marketing's Quickstart Marketing Package can be the spark that ignites your business's potential. With us by your side, you're not just starting a business; you're launching a legacy. 
How Does the Quickstart Marketing Package Work?
After an initial consultation, we will craft a comprehensive Quickstart Marketing Package proposal tailored to the unique needs of your firm, company, or organization. Our approach is divided into two phases. Phase I (typically lasting 1-3 months) focuses on one-time projects that establish a strong marketing foundation. Examples of Phase I projects include logo creation, rebranding, print material design, an SEO audit, and website development.
Upon completion of Phase I, we progress into Phase II where PSM becomes your dedicated marketing department. Our team works on a fixed monthly fee, providing ongoing services such as Search Engine Optimization, social media management, and copywriting. We are also available for any special projects, presentations, or deliverables you require. With PSM, you gain an entire marketing team working to help you achieve your goals.
Phase I
One-time projects to kick off our work.
Everything we do in Phase I sets the foundation for our ongoing work.
Website, Brand + Social Media Audit

SEO Audit

Strategic Marketing Assessment + Plan

Logo + Branding

Website Development

Graphic Design + Print Materials

Creating/Optimizing Social Media Pages

Tactical 12-Month Implementation Plan
Phase II
Ongoing monthly outsourced marketing.
The work we do every month to drive your marketing success.
Search Engine Optimization

Copywriting Blogs + Website Content

Social Media Content Curation + Posting

Graphic Design

Website Maintenance + Updates

E-Communications

Marketing Coaching

Special Projects + Advertising
How is this Different than Your Outsourced Marketing?
In essence, it's not! We designed our Quickstart Marketing Package as a scaled-down version of our full Outsourced Marketing plan. To make our expert marketing services more accessible, we priced our Quickstart Marketing Package with solo practitioners, entrepreneurs, and mom n' pop shops in mind!
Services that Grow with You
Over the past 25 years, we've had so many clients graduate from our Quickstart Marketing Package to our full outsourced marketing program. Why? Because PSM's approach is scalable, meaning we deliver value whether you are a solo business owner or run a multi-million dollar company. We don't use a cookie-cutter approach, and our outsourced marketing services are as unique as the clients we serve. However, we do follow marketing best practices, starting with a focus on strategy. We conduct a thorough marketing assessment of your business and create a customized plan to help you grow. Once your plan is in place, our team steps in to implement it, freeing you to focus on activities that best utilize your time, talents, and energy. With PSM, you can trust that we will deliver effective marketing solutions tailored to your business needs, regardless of its size.
The Quickstart Marketing Package is a Comprehensive Solution to Kickstart Your Marketing Success
Are you a small business owner or professional in need of a marketing boost? Look no further than the Quickstart Marketing Package offered by PSM Marketing. Designed specifically for those seeking an efficient and results-driven marketing solution, this package is tailored to help you accelerate your marketing efforts and achieve your business goals.
The Quickstart Marketing Package is a comprehensive marketing solution that combines strategy, branding, and digital marketing tactics to deliver maximum impact in a short timeframe. Whether you're a startup looking to establish your brand or an established business seeking to revitalize your marketing efforts, this package provides the essential tools and expertise to get you on the path to success.
With the Quickstart Marketing Package, you'll receive a strategic marketing plan specifically tailored to your business needs and goals. Our experienced team will conduct a thorough assessment of your target audience, competitive landscape, and industry trends to develop a customized marketing strategy that aligns with your vision.
Branding is a crucial aspect of any marketing strategy, and the Quickstart Marketing Package ensures your brand stands out from the competition. Our team will work closely with you to develop a compelling brand identity, including logo design, brand messaging, and visual elements that capture the essence of your business and resonate with your target audience.
Digital marketing is at the forefront of modern marketing efforts, and the Quickstart Marketing Package leverages its power to help you reach your audience effectively. From website development and search engine optimization (SEO) to social media marketing and content creation, our team will implement a range of digital tactics to enhance your online presence and attract valuable leads.
The Quickstart Marketing Package is designed for those who are ready to take action and make a significant impact in a short period. It's an ideal solution for businesses that are launching a new product or service, rebranding their image, or simply need a jumpstart in their marketing efforts.
Don't let time constraints hold you back from achieving marketing success. With the Quickstart Marketing Package, you'll have the support and expertise of PSM Marketing to guide you every step of the way. Take the leap and unlock your business's full potential. Contact us today to learn more about how the Quickstart Marketing Package can transform your marketing strategy and drive growth for your business.
FAQs About our Quickstart Marketing Package
At PSM Marketing, we work with a diverse group of clients in Minnesota and across the United States. We love talking to professional firms, businesses, and organizations about how strategic outsourced marketing can work for them. The six industries we work with most are:
What is the Quickstart Marketing Package?
The Quickstart Marketing Package is a comprehensive marketing solution offered by PSM Marketing. It combines strategy, branding, and digital marketing tactics to help businesses kickstart their marketing efforts and achieve their goals.
Who is the Quickstart Marketing Package suitable for?
The package is ideal for small businesses, startups, or professionals who are looking to establish or revitalize their marketing efforts in a short timeframe.
What does the Quickstart Marketing Package include?
The package includes a strategic marketing plan tailored to your business, branding services such as logo design and brand messaging, and various digital marketing tactics like website development, SEO, social media marketing, and content creation.
How long does it take to implement the Quickstart Marketing Package?
The timeframe can vary depending on the specific needs of your business, but the package is designed to provide efficient and effective results within a short timeframe.
Can I customize the Quickstart Marketing Package to fit my business needs?
Absolutely! The Quickstart Marketing Package is tailored to your business goals and can be customized to meet your specific needs and industry requirements.
Will I have a dedicated team working on my Quickstart Marketing Package?
Yes, you will have a dedicated team of experienced marketing professionals who will work closely with you to ensure the success of your marketing efforts.
How will the Quickstart Marketing Package benefit my business?
The package will help you establish a strong marketing foundation, enhance your brand visibility, attract valuable leads, and drive business growth.
Can I track the results of the Quickstart Marketing Package?
Yes, PSM Marketing will provide you with regular updates and reports on the performance of your marketing campaigns, allowing you to track the effectiveness of the package.
What happens after the Quickstart Marketing Package is implemented?
After the package is implemented, PSM Marketing can continue to support your ongoing marketing efforts, provide guidance, and help you refine your strategy to ensure long-term success.
Empowering Your Vision:
PSM Marketing's Quickstart Marketing Package
At PSM Marketing, we're not just another marketing firm; we're entrepreneurial spirits, innovators, and, most importantly, your partners in growth. We understand the courage it takes to start a business, the dreams that fuel your ambitions, and the constraints that often accompany those first bold steps. With our specially designed Quickstart Marketing Package, we're here to bring life to your vision, turning obstacles into opportunities and dreams into realities. 
Unleashing Potential: Our Commitment to You
We remember what it's like to be a small start-up operating on a shoestring budget. We've been there, feeling the pressure of needing top-tier marketing but being held back by limited resources. That's why we created the Quickstart Marketing Package – a comprehensive, affordable, and, most importantly, transformative solution for entrepreneurs just like you. 
Here's How We Can Elevate Your Brand Together: 
Branding that Resonates

: We'll breathe life into your ideas, crafting a brand identity that tells your unique story.

 

Website Your Customers Will Love

: Our creative minds will build a site that's not just beautiful but also functional and aligned with your goals.

 

SEO That Opens Doors

: We'll make sure your voice is heard, connecting you with the audience that's eagerly searching for your services.

 

Copywriting That Speaks Volumes

: Let us articulate your passion and values through compelling words that inspire action.

 

Social Media That Builds Community

: We'll help you grow your online family, nurturing relationships that last.

 

Public Relations That Foster Trust

: Our PR team will become your ambassadors, building bridges and solidifying your reputation in the market.

 
Ready to kickstart your marketing efforts?
Don't miss out on the opportunity to benefit from our Quickstart Marketing Package. With a team of experienced professionals by your side, we'll create a tailored marketing plan, develop your brand, and implement effective digital marketing tactics. Whether you're a small business, startup, or professional seeking a marketing boost, our Quickstart Package is designed to deliver efficient and impactful results. Take advantage of this comprehensive solution and unlock your business's growth potential. Don't wait any longer—contact us today to get started with the Quickstart Marketing Package and watch your business thrive.
Recent Blogs from PSM Marketing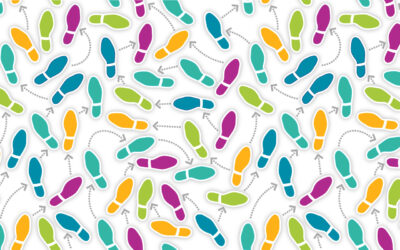 Grab your dancing shoes, and let's explore the tantalizing tango of sales and marketing. If you think these two are the same, strap in; you're about to learn why the marketing part is only the beginning of the dance and why it's vital to have the sales part to...