Contractor Marketing Services
At PSM Marketing, we love working with Minnesota contractors, construction companies, and trade professionals. We know how competitive your market is, which is why we work with you to develop a marketing strategy that drives sales and growth for your construction company. What sets your business apart from the competition? What does your marketing say about you? How is your marketing bringing clients through the door? What have you tried that hasn't worked? We're here to help you answer those questions and bring your marketing efforts to the next level. We work with the following industries:
Air Sealing + Insulation
Architectural Firms
Basements + Foundations
Concrete + Masonry
Commercial Contractors
Electrical
Engineering Firms

Cabinet Builders

Heating + Cooling (HVAC)

Home Construction + Design
Home Security
Interior Design + Staging
Landscaping + Gardening
Sanitation + Cleaning
Marketing for Contractors + Building Trade Companies
Making the decision to improve your marketing is a big decision- we know that. At PSM, we are always interested in learning about your construction or home trade business. Everyone deserves strong marketing. Contact us to talk about your Minnesota construction and trade business goals. We've worked with tons of companies in the metro area and greater Minnesota and Western Wisconsin and look forward to connecting with you!
Marketing Strategy for Contractors
Your success depends on your ability to showcase your talent and experience to your target audience. You need a strategic marketing plan that sets you apart from your competitors, boosts your visibility, and establishes trust with potential customers and referral sources.
Website Development for Contractors
Branding/Logo Design for Contractors
Search Engine Optimization for Contractors
Search Engine Optimization, or SEO, is essential to the marketing success of modern businesses. At PSM, we help contractors, home trade professionals, and construction companies develop an SEO strategy that gets them noticed and generates real leads.
Marketing Coaching for Contractors
For over 30 years, PSM has provided marketing coaching to small businesses across the United States. Our 1-on-1 coaching is designed to foster a personal relationship with your business. Work with PSM to develop tools and strategies to help your company grow.
Digital Communications for Contractors
Communication is key for contractors and home trade professionals trying to build their reputation and name recognition. Let PSM help guide your company toward growth through target communications with your target audience!
A Tale As Old as Time for Contractors
You've been doing this for 15+ years. Customers love working with you. You have a website, but it was made when neon windbreakers were still cool. Business has been slow and steady…nothing amazing…but reliable. Things get a bit hectic during the busy season, but you've always managed to get by. You know your company is better than the competition, but your advertising gets lost in a sea of other companies with stronger marketing and bigger budgets.
You know your company needs a facelift, but you can't afford to hire a fancy-schmancy marketing firm downtown. PSM Marketing is here for you. We help small business owners in Minnesota find marketing solutions that work for their company and wallet.
Marketing is crucial for contractors and home trade professionals because it helps you to reach potential clients and build brand awareness. Effective marketing strategies can help businesses generate leads, increase visibility, and establish credibility in your industry, leading to increased revenue and business growth. And who doesn't want that, right?!
Marketing to Contractors and Installers
Many of the construction industry firms PSM Marketing works with are smaller shops, with the CEO serving as the "chief cook and bottle washer" along with delivering services in the business.  Enter; PSM Marketing. We step into your contracting business and create an outsourced marketing department at your company. Don't worry – you don't need to provide us with space, computers, telephones, technology, computers or anything else!
We serve as your outsourced marketing department, providing everything we need to drive results for you. Here's how the outsourced marketing process works for our construction industry clients.
FAQs About Marketing for Contractors
What is outsourced marketing for contractors?
Outsourced marketing for contractors means that rather than hiring a full-time or part-time employee to serve as your marketing director, you hire PSM. Our company will serve as your full-staffed marketing department at a fraction the cost of hiring an in-house employee. Our team is comprised of 30+ marketing experts in different areas. For example, we have graphic designers, website developers, copywriters, and more!
How much does marketing for contractors cost?
The cost of marketing for contractors varies depending on the level of service you're looking for. One great thing about marketing for contractors is that everything is scalable. From your search engine optimization to graphic design and copywriting, we can create a tailored marketing plan that works for your company.
Why do you recommend marketing for contractors?
Marketing for contractors is an important way to get in front of your target audience and increase your name recognition. A strong marketing strategy will help your contracting business bring in new customers and grow. Many contractors rely heavily on word-of-mouth referrals, but professional marketing services for contractors can help you bring your business to the next level.
How do marketing services for contractors drive new leads?
Marketing services for contractors can drive new leads by helping you identify your target audience, key messages, competitor research, and a strategy for growth. Without this, it's difficult for contractors to make informed decisions on their marketing spending. Don't waste money on advertising if you haven't invested in your marketing strategy first. At PSM, we like to say that advertising without marketing is too expensive, and marketing without advertising is too difficult.
What's the best way to market construction firms?
Construction firms face unique challenges when it comes to marketing. In such a highly competitive industry, a strong marketing strategy is absolutely essential. The two most important aspects of marketing a construction firm are Search Engine Optimization and website development. Together, those two aspects of marketing can make or break the success of your construction company.
How can I get more construction leads?
Construction leads flow in when customers know who you are, understand what you do, trust your expertise, and have a need for your services. Three of those four criteria are defined by your marketing. While we can't create a need for your services, we can show potential customers why your construction firm is better than the competition. PSM Marketing can help you construction company generate new leads.
How does marketing for contractors drive new business?
Our slogan at PSM Marketing is "We do marketing so you can do business" …and we really mean it! Hiring PSM to handle the marketing for your construction firm or home trade company allows you to focus on what you do best. Why stress about website updates, blogging, social media, or advertisements when you could be catching up on that growing to-do list? Our tried and true outsourced marketing strategy is designed to generate new customers.
How much does marketing for contractors cost?
Outsourced marketing for contractors is completely scalable. Whether you're looking for a comprehensive marketing solution or just help with the small stuff, PSM is here for you. We designed our pricing model around real companies like yours. Although we're based in Minnesota, PSM Marketing has been a virtual marketing company since its inception in 1997. Our virtual model allows us to save on overhead costs; a benefit we pass along directly to you!
Is outsourced marketing different for construction firms?
At PSM, we understand the uniquely competitive landscape of the construction industry. That's one reason why construction firms trust our team of experts to create a tailored marketing plan that suits your specific needs. We'll help you hone in on your target audience, define attainable goals, implement your marketing plan, and measure the success.
Why is outsourced marketing the best option for construction companies?
Outsourced marketing allows construction firms to focus on what they do best without having to pay for an in-house marketing director. Our Minnesota-based marketing company has worked with scores of contractors over the past 30 years. More importantly, we've stayed in front of marketing trends that have the highest impact for construction companies like yours!
Why Hire PSM Marketing for Contractors?
Hiring PSM Marketing for outsourced marketing can provide contractors and home trade professionals with a range of benefits. PSM has extensive experience working with businesses in the home improvement and construction industries, and our specialized knowledge and expertise helps businesses develop and implement effective marketing strategies. One of the key benefits of hiring PSM Marketing is our ability to tailor our services to meet the unique needs of each client. PSM offers a range of services, including branding, website design and development, content marketing, social media management, and more. Our team works closely with businesses to develop a customized marketing plan that meets their specific goals and objectives.
Another advantage of hiring PSM Marketing is our focus on measurable results. We use data-driven strategies to track performance and provide businesses with valuable insights into the effectiveness of their marketing campaigns. This allows our clients to make informed decisions about future marketing efforts and improve their ROI, or return on investment. PSM also has a deep understanding of the home improvement, commercial contracting, and construction industries. This allows us to develop marketing strategies that resonate with target audiences and position businesses as industry leaders. Our team of experts stay up to date on the latest industry trends and best practices, ensuring our clients are always ahead of the curve. Hiring PSM Marketing for outsourced marketing can provide contractors and home trade professionals with a range of benefits, including customized services, data-driven strategies, and industry expertise. By working with PSM Marketing, businesses can improve their visibility, generate more leads, and achieve long-term, sustainable success.
Marketing for B2B and B2C Contractors
PSM Marketing helps contractors who serve both B2B and B2C clients by providing a range of customized marketing services that target each audience effectively. We understand the unique challenges and opportunities of serving both types of clients, and our team of marketing experts can develop strategies that resonate with each target audience. For B2B clients, PSM can help businesses develop a strong brand identity, create effective sales collateral, and utilize digital marketing tactics to reach decision-makers. For B2C clients, we can help you build a strong online presence, generate leads through search engine optimization and social media marketing, and create content that resonates with homeowners and potential customers. By leveraging PSM Marketing's expertise, contractors can grow their businesses and increase revenue from both B2B and B2C clients!
Recent Blogs from PSM Marketing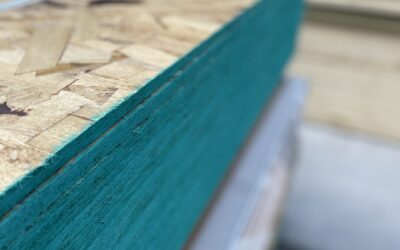 In the ever-evolving world of contracting and home trades, effective communication and organization are paramount. One of the keys to achieving these goals lies in selecting the right Customer Relationship Management (CRM) software. Tailored to the specific needs of...