Branding Services for Contractors + Home Trade Professionals
What does your brand say about your business? At PSM, we help create timeless brands that speak to your core values, help customers find you, and generate name recognition in your crowded marketplace. We know how competitive your industry is, which is why we focus on creating a strong brand to help you stand out.
What is a brand? When we talk about your "brand," we're referring to your logo, color palette, fonts, images, and messaging associated with your business. When potential customers receive your direct mail pieces or see your yard signs, are they informed, impressed, and driven to action?…Or are they left feeling underwhelmed? Think about your brand as the first impression you make on potential customers. What does your brand say about you?
Print Isn't Dead for Contractors
While digital marketing has become increasingly popular, printed marketing materials still hold value for contractors. Printed materials such as business cards, flyers, brochures, and postcards can be distributed in-person at networking events or handed out to potential customers. They serve as a physical reminder of your services and can help to establish credibility and professionalism. Printed materials can also provide a personal touch that digital marketing can't replicate. Additionally, printed materials can be customized to target specific audiences, making them a versatile tool in any marketing strategy. Overall, printed marketing materials offer a tangible way to make a lasting impression and can be a valuable addition to any contractor's marketing arsenal.
Business Cards
Brochures
Sell Sheets
Envelopes
Letterhead
Holiday Cards
Note Cards
Event Programs
Rack Cards
Direct Mail
Client Gifts
Apparel
Advertisements
Signage
Appointment Cards
Invitations
Lawn Signs
Bumper Stickers
Buttons
And more!
Affordable Branding for Contractors
One of our core values at PSM is that everyone deserves kick-butt marketing. Our business is designed to alleviate the stress of marketing for businesses like yours. Show potential customers that you're a forward-thinking company by investing in your brand. From business cards to proposal designs, we can help you establish a professional, clean, trustworthy brand that brings clients through the door.
Why Strong Branding is Crucial for Contractors
As a contractor, you know that a solid foundation is essential for any project. The same goes for your business's branding! Strong branding is crucial for residential and commercial contractors who want to stand out in a crowded market.
Think of your brand as your business's personality. It's the way you communicate your values, services, and expertise to potential customers. A strong brand helps to establish trust and credibility and can make you more memorable to potential customers. But branding isn't just about having a pretty logo. It's about creating a cohesive image that speaks to your target audience. From your website to your business cards, every aspect of your branding should be consistent and tailored to your ideal customer.
So, what does your brand say about your business? Does it communicate professionalism, expertise, and trustworthiness? If not, it's time to build a brand that stands out in a crowded market. And hey, if you need help, you know who to call – PSM Marketing. We specialize in creating customized branding solutions for residential and commercial contractors that showcase your unique personality and expertise.
FAQs About Branding for Contractors
Why is branding for contractors important?
Branding helps contractors differentiate themselves from local competitors and show customers what makes them unique. Show new leads you're a forward-thinking company by displaying a modern logo, color palette, photography, and website! Your brand helps define you in the public's eye and build your name recognition!
How does strong branding for construction firms help increase business?
Strong branding helps customers recognize your company at a glance. More importantly, it helps to build trust with potential leads. If a lead has seen your trucks driving around, noticed your lawn signs in their neighborhood, and recognize your logo- they're much more likely to reach out when they need your services.
I already have a logo. Why do I need branding for my construction firm?
A logo is a great start, but there's more to branding than that. Construction firms and contractors need to take a more holistic approach to branding. Do you have a consistent color palette? What fonts do you use on your print materials? Is the photography on your website high-quality? PSM will work with you to create a timeless look that will help build your brand identity.
Do affordable branding services for contractors really exist?
Yes! PSM's graphic designers have been working with contractors like you for over 30 years. We know that no two companies are the same, which is why we take a tailored approach to every branding project. Whether you're looking for a light brand refresh or complete overhaul, PSM can guide you through the branding process at a price point built for you.
When is the best time to consider rebranding a construction firm?
The best time for a construction firm or contractor to rebrand is during your off-season (if you have one). It's important to capitalize on your previous brand identity and then reintroduce your new look to the world. We want past clients to know you have new branding and prospective leads to be impressed with your modern look. Winter, especially in the midwest, is usually a great time to invest energy in a rebranding initiative.
What is branding for contractors?
Branding for contractors refers to the process of creating a cohesive image and message for your business that communicates your values, services, and expertise to potential customers.
Can I create my own branding for my contracting business?
While it's possible to create your own branding, it's often best to work with a professional marketing agency that specializes in branding for contractors. A professional can help ensure that your branding is tailored to your target audience, consistent across all channels, and effectively communicates your values and expertise.
What elements are included in a contractor's branding?
A contractor's branding typically includes a logo, color scheme, font choices, messaging, and visual elements such as photography or graphics. These elements should be consistent across all marketing materials, from business cards to websites, to create a cohesive brand image.
Can you just help with a logo refresh?
Are you relatively happy with your brand, but know it could use a little facelift? We're here for you. We help contractors assess their current branding and identify opportunities for improvement. We'll help you put your best foot forward when it comes to marketing materials.
Recent Blogs from PSM Marketing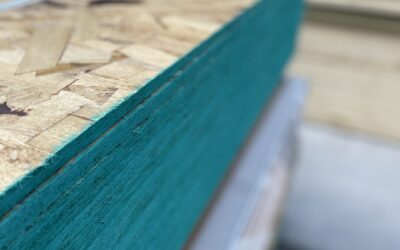 In the ever-evolving world of contracting and home trades, effective communication and organization are paramount. One of the keys to achieving these goals lies in selecting the right Customer Relationship Management (CRM) software. Tailored to the specific needs of...