Our Commitment to Diversity, Equity + Inclusion
At PSM Marketing, our commitment to diversity, equity, and inclusion (DE&I) is not just a box to tick on a business description. It's a philosophy that forms the core of our organizational culture, shaping the way we operate, collaborate, and serve our team members and clients.
How We Roll
PSM Marketing does not and shall not discriminate on the basis of race, color, religion (creed), sex, gender identity, gender expression, age, national origin (ancestry), disability, marital status, sexual orientation, or military status, in any of its activities or operations. These activities include, but are not limited to, hiring and firing of resources, selection of vendors, and provision of services. We are committed to providing an inclusive and welcoming environment for all members of our team, subcontractors, vendors, and clients. PSM is a woman-owned, family-owned, queer-owned, pro-feminist, pro-LGBTQIA+ business that sees a spectrum of beauty everywhere around us. We hope you do, too.
20% Women and Minority-Owned Business Discount
PSM has a steadfast commitment to the growth and prosperity of BIPOC-owned, women-owned, and LGBTQIA-owned businesses and organizations that benefit these groups. Recognizing the challenges these businesses and organizations often face, we offer a 20% discount on our services to organizations that fall into one of these categories. This initiative is designed to provide these organizations with quality marketing services that are cost-effective and tailored to their specific needs. By doing so, we aim to level the playing field, enabling these organizations to compete effectively in their respective markets.  
20% Non-Profit Discount
At PSM Marketing, we believe in making a positive impact beyond the business realm. That's why we offer a generous 20% discount on our marketing services to non-profit organizations. We understand the unique challenges faced by non-profits in their missions to create a better world, and we're here to support them every step of the way. Whether it's crafting a compelling marketing strategy, strengthening their brand, or reaching out to a broader audience, our team is dedicated to helping non-profits thrive. This discount is our way of giving back and empowering organizations that work tirelessly for the betterment of society. Together, we can make a meaningful difference.
Annual Pro-Bono Website Project
Having a strong online presence is absolutely essential for businesses and non-profits trying to make their mark. In further support of our dedication to making marketing more accessible and equitable, PSM dedicates 1 pro-bono website development project every year to benefit women and minority-owned businesses and/or non-profits that support those groups. Take a look at our recent pro-bono website recipients: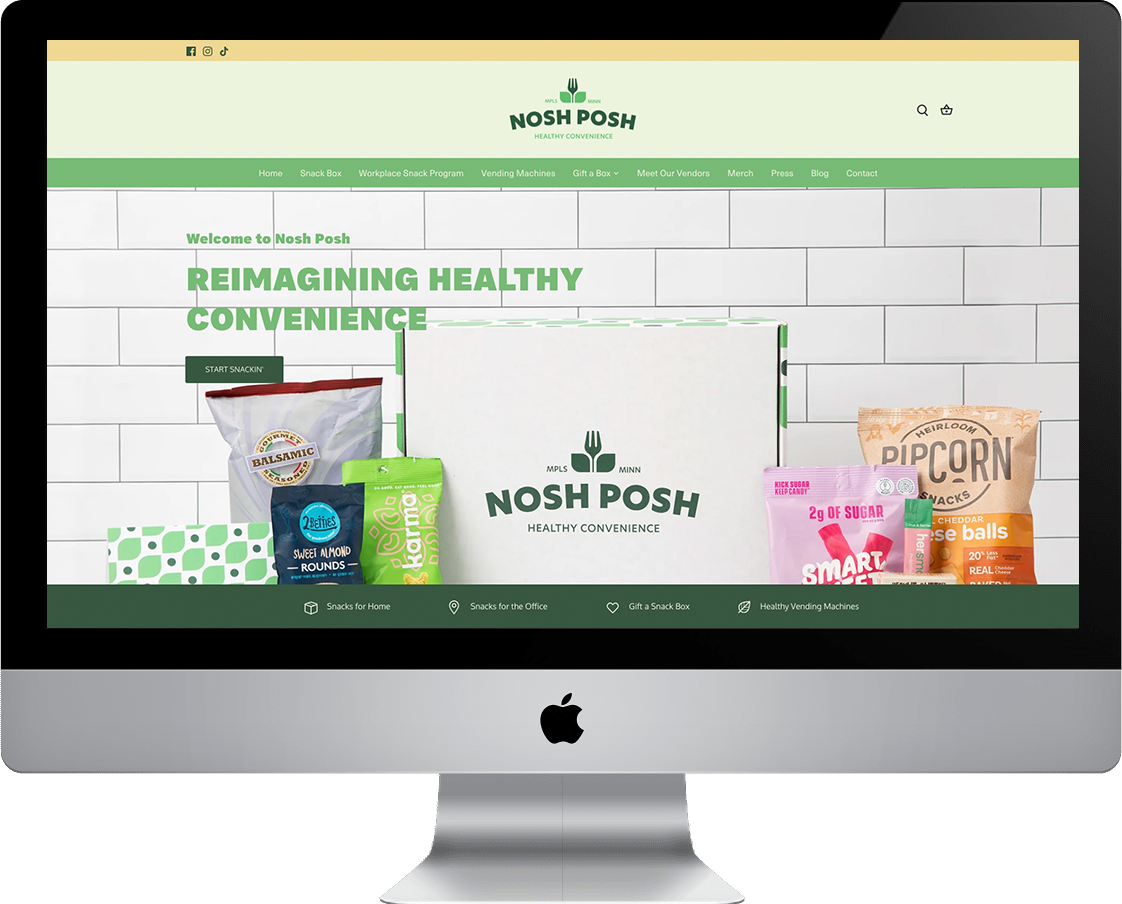 Nosh Posh
www.noshposhmn.com
2022 Pro Bono Website Recipient


"We're on a mission to reimagine healthy convenience. Our innovative product line includes curated snack boxes designed for personal and corporate use, fresh food vending machines, and a tailored workplace snack program. All our products are sourced exclusively from BIPOC and women vendors."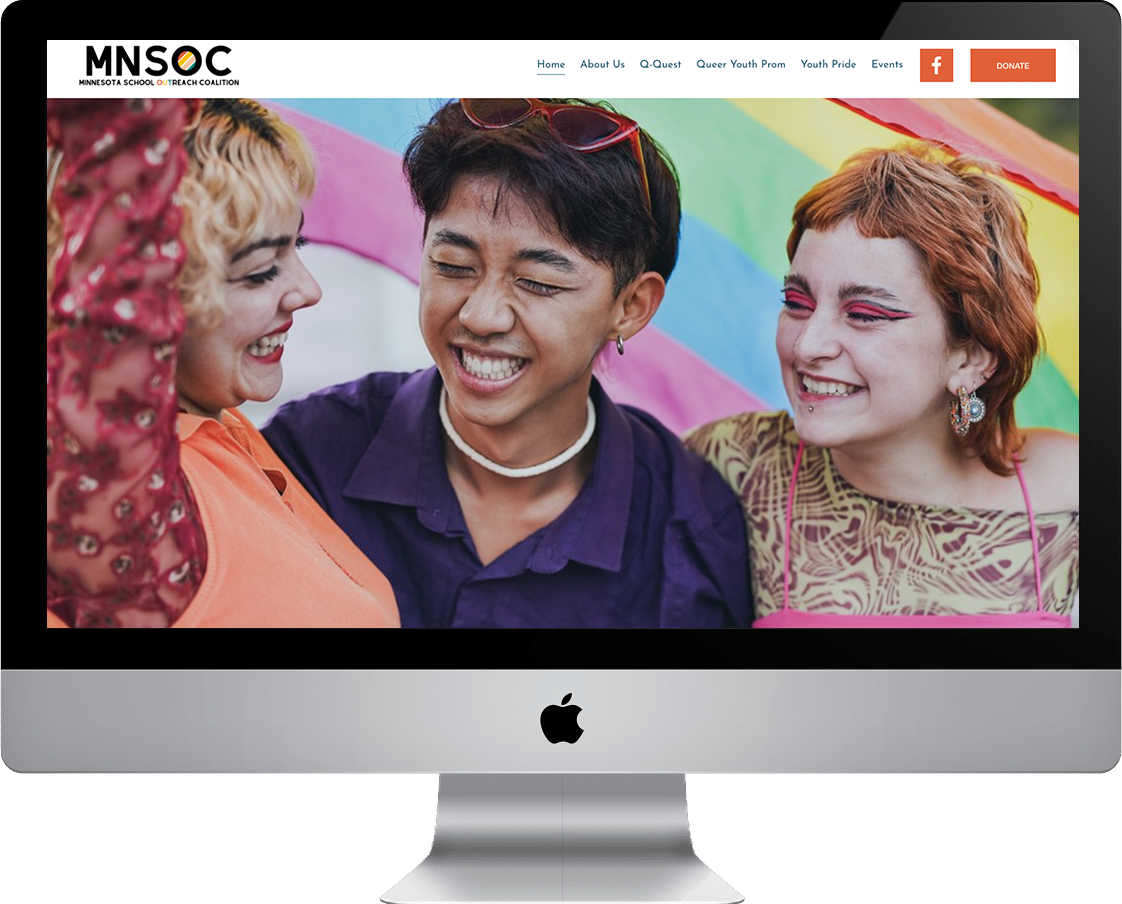 Minnesota School Outreach Coalition (MNSOC)
Website Coming Soon!
2023 Pro Bono Website Recipient


"We are the Minnesota School Outreach Coalition- a collection of organizations committed to the wellbeing, joy, and successes of LGBTQIA+ youth in Minnesota. Through events, resources, and community opportunities, MNSOC supports queer youth in showing up exactly as they are, in ways that feel safe and authentic to them."
Belief in Equal Opportunity
Our philosophy on DE&I stems from our strong belief in equal opportunity. We understand that talent and potential exist across all racial, gender, and societal boundaries, and tapping into this rich pool of talent is key to our innovative and effective marketing solutions. By focusing on inclusivity, we are not only supporting the individuals we hire but also enhancing our collective ability to generate unique, impactful ideas for our clients.
Championing Change
DE&I at PSM Marketing is not just about our internal practices. It's about championing change in the wider business community. By sharing our approach, our successes, and our learning experiences, we hope to encourage other organizations to take action and foster diversity and inclusion in their workplaces.
At PSM, we firmly believe that diversity is a source of innovation and creativity and a driver of our business growth. It is a commitment that goes together with our mission of delivering exceptional marketing services. We look forward to continuing our journey toward creating a more diverse, equitable, and inclusive future for our clients and those who work for PSM Marketing.
Recent Blogs from PSM Marketing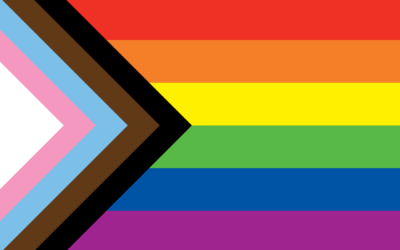 The Pride flag stands as a powerful symbol of love, acceptance, and equality for the LGBTQ+ community. Its rainbow colors have become synonymous with the fight for LGBTQ+ rights worldwide. In this blog post, we will take a colorful journey through the history of the...