Why Clients Love Working with PSM Marketing
Using a clearly defined road map based on strategy marketing, we precisely target and help you integrate value-rich, customized marketing tactics. Clients consistently say our work motivates and energizes them to action. It's gratifying and encouraging to see results, which generates more momentum. Read our Google Reviews below!
Google Reviews: The Secret Sauce for Business Success!
Hey there, business owners and marketing enthusiasts! If you're looking for a surefire way to skyrocket your success in the digital age, we've got just the secret sauce for you: Google Reviews! In this post, we'll show you why these little nuggets of customer feedback are worth their weight in gold. So, sit back, grab a cup of coffee, and let's dive into the wonderful world of Google Reviews!
In today's hyper-connected world, authenticity reigns supreme, and there's nothing more authentic than hearing directly from satisfied customers. Google Reviews serve as powerful user-generated content that showcases real experiences and builds trust. When potential customers come across positive reviews from real people, they'll be more inclined to choose your business over your competitors. It's like having a team of enthusiastic brand ambassadors cheering you on!
SEO Boost Alert: Climb the Google Rankings with Positive Reviews
Did you know that Google loves reviews? That's right! Positive reviews act as a virtual pat on the back for your business and can significantly improve your search engine rankings. Google sees customer feedback as a vote of confidence, rewarding businesses with higher visibility. So, if you want to stand out from the crowd and attract more organic traffic to your website, start racking up those glowing Google Reviews!
Google Reviews provide invaluable insights into what makes your customers tick. Reading through their feedback can help you identify your strengths and weaknesses, enabling you to fine-tune your marketing strategies and enhance your customer experience. It's like having a direct line to your target audience's thoughts, allowing you to adapt and thrive in a rapidly evolving marketplace.
When customers leave positive reviews on Google, they're spreading the word about your business to their entire network. In today's interconnected world, these reviews can reach an astonishing number of potential customers. A simple review can generate buzz, attract new leads, and boost your sales. It's like word-of-mouth marketing on steroids!
Ready to unlock the full potential of Google Reviews?
Start engaging with your customers, encourage them to leave reviews, and respond to their feedback promptly. Be bold and ask for reviews or use creative incentives to encourage participation. Remember, each review is a valuable building block toward your business success. Embrace the power of Google Reviews and watch your business soar to new heights!
So, what are you waiting for? Embrace the magic of Google Reviews today and witness the transformative power they hold for your business. Let the world hear what your happy customers have to say, and together, let's create a flourishing online presence that's impossible to ignore!
Recent Blogs from PSM Marketing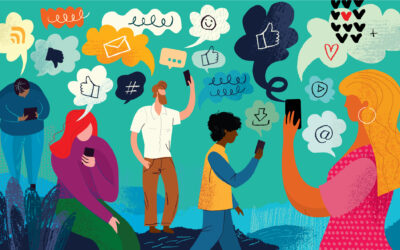 Hey there, curious minds! We've all heard the buzz about the magical world of SEO (Search Engine Optimization) and the power of social media. But do they really go hand in hand? Let's put on our detective hats and unravel this mystery together. SEO is the practice of...