Sustainable Marketing for Green Energy Companies
As a remote team, PSM Marketing takes pride in working with companies that put sustainability first. For good reason, green energy firms are emerging and growing quickly, which means so is your competition.
Do you have clear marketing goals? How well do you know your audience? What messaging will you use to show them you're the best at providing sustainable solutions to their growing issues? Maybe you want to make a difference in the world, and you need an expert marketing team to show you how you can do so by creatively marketing your green energy business. We're your partners in the creation of a better, greener earth. We're also your partners in helping to generate the leads you need to grow.
Commercial and Residential Solar Energy Companies

 

 

Commercial LED Lighting Companies

 

 

Green Energy Consultants and Engineers

 
Solar Energy System Designers

 

 

Green Energy Project Management Firms

 

Hydroelectric Companies
Wind Generation Companies

 

Indoor Solar Lighting Companies

 

 

Green Energy Builders and Contractors
Renewable Energy Marketing for Your Business
Marketing for green energy companies involves developing a marketing strategy that showcases the environmental and economic advantages of sustainable energy sources, as well as the unique features of your company's products or services. This type of marketing helps green energy companies build brand awareness, establish credibility, and attract more leads, ultimately contributing to a more sustainable future.
Marketing Strategy for Green/Renewable Energy Business
You have a responsibility to promote your brand values and solutions in a way that resonates with your target market. To do so, you need to develop a strategic marketing plan that differentiates you from competitors, establishes trust with potential customers, and keeps you ahead of industry trends.
Website Development for Green/Renewable Energy Business
Branding/Logo Design for Green/Renewable Energy Business
Search Engine Optimization for Green/Renewable Energy Business
SEO will help your green energy business gain promising leads at every step of your marketing funnel. The best way to do that is by working with people who are well-versed in Google's algorithms. As green energy awareness grows, now's the time to increase your organic search engine rankings.
Marketing Coaching for Green/Renewable Energy Business
We've got a whopping 30 years of business and marketing coaching experience, and we're eager to give green energy companies the tools they need to make an impact. Coaching bolsters the effectiveness of sales efforts, and adds sustainability to your marketing goals that creates lasting results.
Digital Communications for Green/Renewable Energy Business
Now more than ever, you need to find the right words and form a harmonious messaging strategy for your green energy company. PSM will help align your communications, reputation, and marketing goals. We will also help you quantify the efforts of your digital communications using PSM-developed analytics.
Green Energy Companies are Making Waves
Human beings are finally turning things around for our planet. We're proud of green energy company owners like you who know that change is needed. A new attitude has emerged. Marketing is the thread that weaves through the fabric of your revenue goals.  And thankfully, our virtual marketing company has all the experience and tools required to help you grow your business.
If you feel like your business' growth is lagging behind your competitors, you may need to start making some waves. Your customers are out there, waiting to make a difference using your products and services.
Let's get that website overhaul done and attract some leads. Let's work on branding that entices and compels engagement. Let's strategize our communication to touch the minds and hearts of others. Let's ride the renewable energy wave together!
Marketing Services for Renewable Energy Companies
Marketing isn't a sacrifice of your resources — it's a much-needed investment. If you're reading this, you've probably already realized that. Marketing for green energy companies is crucial to promote sustainable energy sources and increase awareness about their benefits. Effective marketing strategies can help green energy companies connect with potential customers, build their brand, and drive more leads, ultimately contributing to a more sustainable future.
What you may not know is how PSM uniquely caters to green energy companies. We know you're different. Let's connect and chat about your revenue growth goals.
FAQs About Marketing for Renewable/Green Energy Companies
Is outsourced marketing really best for my green energy company?
Yes, because there are so many advantages compared to staffing an in-house team. PSM is virtual. As a result, the benefits of outsourced marketing include a team of experienced marketing professionals dedicated to you, no overhead costs, no salary, benefits, and other employee costs, no need for office space or marketing technology. PSM Marketing has a range of experience with various green energy firms and you typically pay less for a whole team of professionals than you would for one one-level marketing employee.
What specific services do you all offer to businesses in the industry?
In addition to marketing and branding, strategy, web development, SEO, social media, communications, and coaching, we offer public and media relations, advertising, project management, content marketing, proposals, review generation, event management, videography, and lots more.
How will you help me expand my renewable energy company?
Whether you're new in your industry or well established, hitting a plateau is fairly common. We can help you scale your revenue by combining growth marketing tactics and informed decision-making so you can direct and control each new level of your expansion.
How much does it cost to hire PSM Marketing?
There's no one size fits all in marketing. Similarly, there's no single price for the services we offer. We start by conducting a strategic marketing assessment of your business including an SEO and social media audit. We review documents you provide and from the assessment, create a solid strategic marketing plan designed to meet your needs across all channels of marketing. In fact, we even have a system we developed called The Four Pillars of Marketing ™ to ensure your marketing plan is results-oriented and well-balanced. All of our services are delivered on a fixed fee basis that spans the course of a year. That said, many of our clients have worked with us for 5 years and even 10 years, because our approach saves them so much money.
How do I get new leads for my green energy company?
It's all good and well to get your name out there, but are you getting it in front of the right people? We can gather new leads for your company by doing solid research about your industry, competition, and customers. The core of our lead generation strategy is tapping into advanced Search Engine Optimization (SEO) techniques. Then, watch PSM Marketing make magic with research-based SEO and bring it all into play to generate solid leads that lead to new business.
How We Can Help Your Renewable Energy Company Thrive
When you're working in a competitive industry, your marketing efforts can make or break your success. Here are the four marketing areas we help our green energy clients with:
1. Strategic Planning for Green Energy Companies
Winning any type of competition always requires strategy, yet strategy itself is a skill. We've fine-tuned our strategy creation and can help you assess and define your specific marketing objectives, target audiences, staffing needs, growth goals, key messages, project tactics, and messaging.
2. Building Websites for Renewable Energy Contractors
How do you blow your audience's minds? It starts with your website, the most common first point of official contact your audience will have with your green energy company. Design, structure, and the SEO component all roll into one to turn leads into happy, paying customers for your business.
3. Creating Exceptional Branding for Renewable Energy Companies
Branding is not just the beautification of your business. It's about making your brand to stand out from the crowd. How do you gain the trust, admiration, and loyalty of your customers or clients? By having a solid branding strategy in place — from core values to a stunning logo to an alluring palette to modernized business cards. Consistent branding keeps you top of mind with customers who matter.
4. Grow Your Renewable Energy Company's Digital Presence
Do you find it hard to keep up with the places you 'should' be online? Let us help you sort through the noise and find out where your customers are, then establish your presence where you need it. Be wise about your communication channels and show your audience you're listening.
Recent Blogs from PSM Marketing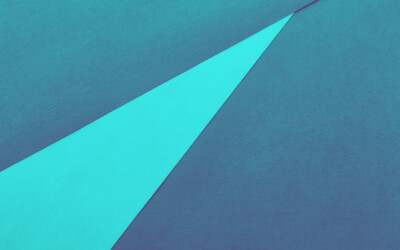 In an era marked by a digital revolution, SEO and social media have emerged as powerful tools in the B2B marketing landscape. While you might be thinking, "I've tried it, but it's just not working for me," the real key lies in understanding how to leverage these...