Branding For Green Energy Companies
There's a lot of talk about branding in the marketing world. With a green energy company, it's all too easy to give your brand earth tones and highlight sustainability. The problem with that is, it's predictable. How will you stand out?
A strong, differentiated brand with a matching visual identity will help you rise above your competitors, guide business decisions, and keep your customers thinking about how much they love you!  While staying true to your core message, PSM Marketing will help you extricate your company's uniqueness to stand out from the crowd.
Why Invest in Branding as a Renewable Energy Company?
As a renewable energy company, you're focused on improving the sustainability of homes and businesses. This defines you as a green brand. A green brand is a brand that customers identify as environmentally friendly. Similarly, green branding is when you practice sustainable business operations and showcase your practices in your messaging. Both logic and emotional appeal come into play here with your customers.
As you explain your renewable energy process, you tap into your customers' logical mind and increase their satisfaction through intelligence affirmation. At the same time, when you give customers the opportunity to do their part and make a contribution to saving the planet by doing business with you, this incites positive feelings, boosts their sense of achievement, and improves your image.
Print Isn't Dead for Green Energy Companies
While digital marketing is a crucial component of any successful marketing strategy, print material is still an important tool for green energy companies. Printed materials such as brochures, flyers, and business cards can help to establish a physical presence and build brand recognition. They also offer a more personal touch, which can help to build trust with potential customers. Additionally, print materials can be distributed at events or left behind after a meeting, serving as a tangible reminder of your company and its offerings. Overall, incorporating print material into your marketing strategy can help to complement your digital efforts and create a well-rounded approach to marketing for your green energy company.
Business Cards
Brochures
Sell Sheets
Envelopes
Letterhead
Holiday Cards
Note Cards
Event Programs
Rack Cards
Direct Mail
Client Gifts
Apparel
Advertisements
Signage
Appointment Cards
Invitations
Lawn Signs
Bumper Stickers
Buttons
And more!
Planning for a Brighter Future:
The Importance of Branding for Green Energy Companies
As a green energy company, you're doing important work to save the planet. But in a crowded market, how do you stand out? That's where branding comes in. Effective branding is crucial for green energy companies who want to build a strong reputation and attract more customers. But let's be real, branding can be a little confusing. What even is a brand? Is it like a cattle stamp? Do I need a catchy jingle? Relax, it's not that complicated. Your brand is your company's identity – it's how people perceive you and what sets you apart from the competition.
Branding includes everything from your logo and website to your messaging and customer experience. It's all about creating a consistent, memorable impression that resonates with your target audience. And with the right branding strategy, you can establish credibility, build trust, and ultimately drive more leads to your business. So, don't be a dim bulb – trust the experts at PSM Marketing to help you shine bright like a solar panel. We'll help you develop a branding strategy that sets you apart from the competition and connects with your target audience. And who knows, maybe we'll even throw in a catchy jingle for good measure.
Build Your Reputation With A Branding Strategy
Renewable energy is not just a modern initiative, it's a timeless cause. Likewise, your brand should represent a willingness to continually invest in its customers. This you do by staying current. Having a stylish yet evergreen logo and branding is one way to do this. You want potential customers to see your logo and instantly know it's YOU. PSM Marketing can help you do this with a digitized, easy-to-read logo aligned with your brand identity.
You want to intentionally leave your audience feeling a certain way; whether it's confident and determined, light-hearted and sophisticated, or happy and casual. You can evoke a combination of emotions.
Do the feelings your customers experience from engaging with your brand line up with the feelings they experience when they work to conserve the environment? PSM Marketing can make sure your efforts are focused and in alignment with your overall goals.
FAQs About Branding for Green Energy Companies
Why is branding for green energy companies important?
How does strong branding for renewable energy companies help increase business?
I already have a logo. Why do I need branding for my green energy company?
Do affordable branding services for green energy companies really exist?
When is the best time to consider rebranding a renewable energy company?
What is branding for green energy companies?
Branding for green energy companies is the process of creating a strong and consistent identity that sets your business apart from the competition and resonates with your target audience. This includes elements such as your logo, messaging, website, and customer experience.
Why do green energy companies need branding?
Branding is important for green energy companies because it helps establish credibility, build trust, and attract more customers. A strong brand can also differentiate your business in a crowded market and create a memorable impression that leads to repeat business and referrals.
How can green energy companies create a strong brand?
Green energy companies can create a strong brand by understanding their target audience, developing a unique value proposition, and creating a consistent identity that reflects their values and mission. This may involve elements such as a logo, website design, messaging, and customer experience.
What are the benefits of a strong brand for green energy companies?
The benefits of a strong brand for green energy companies include increased brand awareness, improved customer loyalty, higher conversion rates, and a competitive advantage in the marketplace.
Can a marketing agency help green energy companies with branding?
What does your branding process look like?
Recent Blogs from PSM Marketing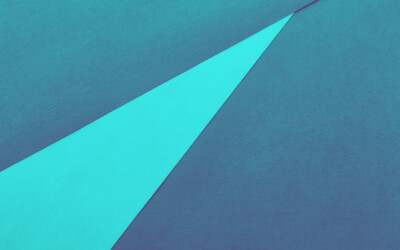 In an era marked by a digital revolution, SEO and social media have emerged as powerful tools in the B2B marketing landscape. While you might be thinking, "I've tried it, but it's just not working for me," the real key lies in understanding how to leverage these...