Outsourced Marketing Services
Outsourced Marketing is an innovative model for delivering marketing services through which our experts assess, plan, and implement a customized marketing strategy to drive business growth.
Contact Us
What is Outsourced Marketing?
Outsourced Marketing is an innovative model for delivering marketing services through which experts assess, plan, and implement a customized marketing strategy to drive business growth. Rather than hiring an in-house marketing department, which costs time, money, and resources, Outsourced Marketing offers the whole package at a fraction of the cost. Our team of skilled experts work remotely to deliver a full spectrum of marketing services. Because we work virtually, you don't have to pay for our office space, employee benefits, Keurig cups, or ergonomic chairs.
When Should You Outsource Your Marketing?
Outsourcing your marketing can be a strategic decision that offers numerous benefits to your business. Outsourcing your marketing can be a strategic decision that offers numerous benefits to your business. Ultimately, the decision to outsource your marketing depends on your business's unique requirements and goals. By assessing your current marketing capabilities and considering the benefits of partnering with a professional marketing agency, you can determine if outsourcing is the right choice for your business. Here are some indicators that suggest it might be time to consider outsourcing your marketing:
Lack of Expertise: If your team lacks the necessary marketing expertise or skills required to implement effective marketing strategies, outsourcing can bring in specialized knowledge and experience.
Managing Freelancers: You're currently managing multiple freelance marketing and design professionals
Measuring ROI: You have a marketing budget, but struggle to utilize it or accurately measure the ROI
Inconsistent Results: You've worked with marketing firms in the past who over-promise and under-deliver
Industry Knowledge: Marketing professionals you've worked with don't understand your industry
Stretched Too Thin: Your small in-house marketing team is overwhelmed or overworked. Outsourcing marketing allows your team to focus on core business activities and areas where they excel, while leaving marketing to the experts.
No Dedicated Team: Your marketing "team" is non-existent or scattered
Difficulty Scaling: You want to significantly increase revenue, but don't know how
Chasing Shiny Objects: You keep trying new "shiny object" marketing tactics, but nothing seems to work
Scalability:During peak seasons or times of growth, outsourcing marketing ensures you have the flexibility and scalability to handle increased demands.
No Strategy: You don't have a well-defined marketing strategy or implementation plan
No Time: You simply don't have time to dedicate to marketing. Marketing is a time-consuming process that requires continuous effort. Outsourcing frees up your time, allowing you to concentrate on other aspects of your business.
Costly Marketing Tools: You're frustrated with the new marketing tools digging into your budget
Need Direction: You feel stuck in the past and need a fresh perspective
How Does Outsourced Marketing Work?
After an initial discovery call, we will create a comprehensive outsourced marketing proposal designed to meet the specific needs of your firm, company, or organization. We deliver our services using a two-phased approach. Phase I, which typically takes 1-3 months, consists of 1-time projects that help establish a strong marketing foundation. Examples of Phase I projects include: logo creation, rebranding, print material design, an SEO audit, and new website development.
Upon completion of Phase I, we move into our Phase II Outsourced Marketing engagement. This is the real bread and butter of our work. During Phase II, PSM truly serves as your outsourced marketing department. Our team is your team. In addition to the fixed monthly work (like Search Engine Optimization, social media management, and copywriting), our team is also on-call to help with any special projects, presentations, or deliverables you need. You pay a fixed monthly fee and gain an entire marketing department.
Phase I
One-time projects to kick off our work.
Everything we do in Phase I sets the foundation for our ongoing work.
Website, Brand + Social Media Audit

SEO Audit

Strategic Marketing Assessment + Plan

Logo + Branding

Website Development

Graphic Design + Print Materials

Creating/Optimizing Social Media Pages

Tactical 12-Month Implementation Plan
Phase II
Ongoing monthly outsourced marketing.
The work we do every month to drive your marketing success.
Search Engine Optimization

Copywriting Blogs + Website Content

Social Media Content Curation + Posting

Graphic Design

Website Maintenance + Updates

E-Communications

Marketing Coaching

Special Projects + Advertising
Outsourced Marketing Clients We Serve
Generally professional services firms, and other organizations focused on growth will be interested in using an outsourced marketing approach. The primary reason is that when you outsource marketing to PSM, you will have a team of professionals assigned to serve as your marketing department. You will always work with a PSM partner, who will then rely on a PSM project manager to serve as the "mortar between the bricks" of your outsourced marketing department. Our project manager then manages the work of myriad creative resources including copywriters, website developers, SEO experts, social media specialists, and communications experts.  It is our mission to serve the outsourced marketing needs of clients in a variety of industries by focusing on strategy, websites, branding, and digital marketing.
What Are Outsourced Marketing Services?
Outsourced Marketing Services refer to the practice of hiring external marketing experts or agencies to handle various aspects of a company's marketing efforts. Rather than maintaining an in-house marketing team, businesses opt to partner with specialized marketing agencies like PSM Marketing to leverage their expertise, skills, and resources. Our outsourced marketing services encompass a wide range of marketing activities, including:
Outsourced Marketing Strategy
At PSM Marketing, we specialize in creating personalized marketing strategies that elevate your brand, boost online visibility, and attract your ideal audience.
Outsourced Website Development
Outsourced Branding/Logo Design
Outsourced Search Engine Optimization
Our SEO experts can maximize your online visibility through top-notch SEO strategies. We optimize your website, boost rankings, and attract targeted traffic, helping you stay ahead in the digital landscape.
Marketing Coaching
We offer expert marketing coaching to empower you with the skills and knowledge to excel. We'll guide you through effective strategies to achieve your goals with confidence.
Outsourced Digital Communications
We drive digital communications, from engaging content creation to strategic social media management. We help you connect with your audience, build relationships, and elevate your brand online.
Our Outsourced Marketing Services are 100% Scalable
What does it mean that PSM's approach is scalable?  It means that PSM will deliver value if you are a solo business owner or if you run a multi-million dollar company. It means there is no cookie cutter approach to how we deliver services. Our outsourced marketing approaches are as unique as the different clients we serve. But we do operate under many marketing best practices. For example, we always begin our engagement with a focus on strategy. This means we will conduct a thorough marketing assessment of you and your business, and create a customized plan designed to grow your practice or company. After your marketing plan is in place, the PSM team will step in and implement your plan so you can focus on activities that represent the best and highest use of your time, talents, and energy.
Common Questions About Outsourcing Your Marketing
What Is Outsourced Marketing?
Our Outsourced Marketing service allows PSM to step in and serve as your company or firm's marketing department. Outsourced marketing with PSM will transfer all of the responsibilities of marketing tasks and activities to our experienced team of creative services professionals.
At PSM Marketing, we work with a diverse group of clients in Minnesota and across the United States. We love talking to professional firms, businesses, and organizations about how strategic outsourced marketing can work for them. The six industries we work with most are:
What Makes PSM Different?
Your Outsourced Marketing Company – PSM Marketing
It's really rare to find a firm that offers the same comprehensive solution as PSM Marketing offers. You might find a design firm, an ad agency, a PR firm, or an SEO company. But rarely do you find everything you could ever need under one roof (so to speak). Another differentiator for PSM is that we have a strong background in working with firms who "sell" their time, talent and expertise. From contracting firms, to theaters, to consultants, and nonprofits; to lawyers, financial advisors, and accountants, PSM knows how to uniquely differentiate you and your offerings. We believe that marketing tickets to a unique "escape room" experience, to helping your non-profit with a fundraising strategy, helping a contractor find new customers, or working with a law firm or CPA firm to develop new business, requires more than just great ideas. It requires immense creativity, the ability to truly understand what you need, and the horsepower to bring our strategies to life through unique and innovative marketing strategies.
If you take a look at all of the types of clients PSM Marketing has served since its inception over 24 years ago, you will see that while we bring a vast array of industry experience to the party. Spend 10 minutes talking with us and you will realize that we really "get" you. The questions we ask you will show that we are thinking about your growth and success differently than other firms you might interview. We understand you are in a highly competitive industry, and that you need to do more than keep up with your competition to grow. That's where we step in. We have no formulas or templates for your success. We view you and your business as unique butterflies – and know you will need a marketing strategy that is unlike any other PSM has created for other clients. Why? Because it is customized to you like a bespoke suit. Give us 10 minutes and we will help you re-imagine where your business can go and how it can grow! But don't take our word for it – see for yourself! Schedule a free marketing assessment with us.
When Should You Outsource Marketing?
When you outsource your marketing function you are free to do what you do best: grow your business. End the frustration of having to manage multiple creative people who never talk to each other, and let a professional team of marketing experts run your marketing program. We do marketing so you can do business!
What Outsourced Marketing Services do you provide?
We begin by conducting a strategic assessment of your firm or organization. Next we create a tailored, customized strategic marketing plan. From there, we create results-oriented tactics under The Four Pillars of Marketing that include copywriting, website development, strategic communications, search engine optimization (SEO), social media, and blogging.
Outsourced Marketing Services We Provide
As your outsourced marketing department, PSM provides every service you would expect to receive from an in-house marketing department. Operating from the foundation of our Four Pillars of Marketing, PSM offers a wide variety of services including blogging, branding, business development, client satisfaction initiatives, communications, contact management, cross-marketing, database development, events, social media, google review generation, industry marketing, client intake, market research, marketing materials creation, marketing planning, networking consultations, public relations, presentation services, Search Engine Optimization, PPC, practice group marketing, proposal development, marketing coaching, sales strategies, survey development, videography, photography, webinars and podcasts, and much more.
The bottom line? We ARE your outsourced marketing department, offering every service you would ever need to grow your business. Our approach is focused on first developing a strategic marketing plan for your business, then working each day, through our team of outsourced marketing specialists, to deliver exceptional results AND exceptional value.
Is it a Good Idea to Outsource Marketing Services?
Yes! We are big believers that everyone in your organization should be operating at their best and highest use. Just because you can do a few marketing tasks, doesn't mean you should. Leave it to the marketing experts!
How Much Does it Cost to Outsource Marketing?
It really varies based on a number of factors. First, how fast do you want to achieve results? Also, how large is your firm? Generally our outsourced marketing services cost less than hiring just one in-house marketing person and can run from $2,500 to $15,000 per month depending on the factors above.
Why Hire PSM as your Outsourced Marketing Team?
Why Choose an Outsourced Marketing Agency?
We know you're focused every day on building and growing your business. PSM Marketing exists because we also know you're busy and may not always be able to make the time for marketing. You're in luck! We do marketing so you can do business!
PSM has over 25 years of experience helping clients in various industries develop and implement their marketing strategies. From small entrepreneurial ventures to multi-million dollar companies, our goal is to create the overall marketing strategy for your business, then, get ready for it…. We do all of the work for you! When you outsource your strategic marketing planning and implementation to PSM Marketing, you will immediately have your own fully-functioning marketing department. Presto. Like magic. The good news? You don't have to provide office space, computers, telephone systems, or the myriad other costs you would incur to hire and staff your own marketing department.
Another great benefit is that you don't need to keep managing the work of freelancers who have likely helped your company get to the point it is today. We are a one-stop-shop of talented marketing strategists, graphic designers, website developers, social media experts, copywriters, and search engine optimization gurus. Essentially, we employ every type of talent you could possibly need in your marketing department including photographers, videographers, marketing technology specialists and more. You will also have your own marketing director and project manager who serve as the mortar between the bricks of your customized marketing department.
Benefits of Working With an Outsourced Marketing Department
So we know the idea of having your own dedicated marketing department sounds great. Let's look at some other benefits:
We create top-notch marketing strategies, proactively implement your plan, run monthly marketing meetings, and provide ROI analytics on everything we do
Our team consists of marketing strategists, project managers, copywriters, graphic designers, social media experts, outsourced marketing coaches, e-communication and database experts – ALL of whom have been hand-picked to serve as your marketing department
We will help you capitalize on your brand by developing proactive communication and promotional plans to drive visitors to your website, enhance engagement on social media, and to further increase your firm's name recognition in the marketplace
We drive the action items and next steps with skill and expertise gleaned from our team of over 30 marketing professionals
We recommend only the most high-value activities and can also help you determine what NOT to do
We keep our finger on the pulse of activities at your firm through our proactive project management approach
What if I'm Not Happy with My Old Outsourced Marketing Agency?
If your current outsourced marketing agency isn't producing results, are not excellent communicators, or are not responding to your requests same-day, it's time to move on. If you're not happy, contact PSM and let's discuss your needs so we can put a proposal together for you to serve as your NEW outsourced marketing agency!
How Much Do You Charge for an Initial Discussion?
We never charge for consultations. Like you, we are extremely motivated to find clients that are the right fit for PSM and its outsourced marketing services. We are always willing to talk with you! Simply contact us to schedule a free, no-obligation call.
Is PSM Really One of the Best Outsourced Companies in the USA?
Within the industries we serve including green energy, legal, contracting, non-profit, and small businesses, we are uniquely qualified and the best outsourcing solution in the country. We don't know of any other company nationally with our tried and true process designed to provide clients with results-oriented outsourced marketing solutions. There's a reason we've been around for over 25 years.
The Rise of Outsourced Marketing
Over the past 20 years, outsourced marketing has risen to the top as a cost-effective way to deliver marketing services within your company or firm. Gone are the days when companies either had to manage multiple freelance professionals, or hire a marketing professional who likely didn't have the breadth or the depth of experience in marketing to provide a true solution to outsource marketing completely.
Firms like PSM rose out of the need for busy business owners to focus on what they do best and drive new business, versus running their own marketing program.  To outsource marketing is to free the business owner to focus on customer satisfaction, new business development and increasing the company or firm's name recognition in the marketplace. At PSM we help clients outsource marketing by using a team-based approach tapping into the 30 people we have on our creative services team. Led by one of PSM's partners, our customized project management approach ensures nothing falls between the cracks and that you will be thrilled you outsourced your marketing to PSM.
Outsourced Marketing for Your Industry
PSM is pleased to have significant experience serving as the outsourced marketing function for many different types of companies and firms, in a variety of industries. Here's how these industries work with PSM to outsource marketing.
Outsourced Marketing for Contractors
We know the cyclical nature of your business – feast or famine depending on the season. The contractors we work with make hay while the sun shines, and focus on next year's business during their down time. For that reason PSM has served contractors with outsourced marketing services designed to leverage and maximize seasonal work, while striving to maintain the highest name recognition during the off-season. Contractors trust their business to PSM Marketing and in turn, we deliver the highest level of service and quality through outsourced marketing. Learn more about outsourced marketing for contractors.
Outsourced Marketing for Green/Sustainable Builders 
Outsourced marketing is a great option for green energy companies because it can help them navigate the complex and rapidly changing industry landscape. An experienced marketing partner can help green energy companies develop and implement effective strategies to reach and engage their target audience. This can include content marketing, social media management, email marketing, and SEO optimization. Outsourced marketing can also help green energy companies save time and resources by leveraging the expertise and resources of a dedicated marketing team. Ultimately, outsourcing marketing can help green energy companies increase their visibility, generate more leads, and achieve their business goals. Learn more about outsourced marketing for green energy companies.
Outsourced Marketing for Lawyers + Law Firms
PSM founder, Terrie S. Wheeler, spent over 10 years as an in-house marketing director in large law firms. Terrie has taken her knowledge of marketing best practices in the legal industry to develop the best strategies and approaches for individual lawyers, practice groups, industry groups, and for the firm as a whole. Having served for eight years on the Minnesota Lawyers Board of Professional Responsibility, Terrie has a deep knowledge of the ethics of marketing a law practice, and how lawyers should outsource marketing yet remain in compliance with the Rules. More about outsourced marketing for lawyers.
Outsourced Marketing for Nonprofit Organizations
PSM has worked with many non-profit organizations and we know your focus is on the delivery of services to your constituents, as well as raising funds through personal donations and corporate philanthropy. It is extremely important that your non-profit clearly communicate the value it brings in order to attract new people and to raise the funds you need to grow. For this reason PSM is pleased to deliver customized outsourced marketing services to non-profit organizations. Efficiency is everything and at PSM, we know how to efficiently and cost-effectively serve non-profit organizations with outsourced marketing. More about outsourced marketing for non-profits.
Outsourced Marketing for Staffing + Recruiting Firms
Outsourced marketing for recruiting firms can help them effectively reach and engage with both clients and candidates. A marketing partner can help recruiting firms develop and implement targeted marketing strategies that address the unique needs and pain points of their audience. This can include email marketing, social media management, content creation, and SEO optimization. Outsourced marketing can also help recruiting firms save time and resources by leveraging the expertise and resources of a dedicated marketing team. Ultimately, outsourcing marketing can help recruiting firms attract and retain top talent, expand their client base, and achieve their business goals. Learn more about outsourced marketing for recruiting firms.
Outsourced Marketing for Small Businesses
PSM itself is a small business and we realize the stress small businesses face each day with a continued focus to grow and expand, as well as to increase revenue. It takes money to make money. Because of this, PSM prides itself on offering customized outsourced marketing for small businesses. We scale our services to exactly what you need both in terms of projects and budgets. We apply our same approach to outsourced marketing with a focus on helping your small business thrive and prosper. More about outsourced marketing for small businesses.
Should I Outsource My Marketing?
We get this question a lot. Deciding whether to outsource your marketing is a crucial choice that depends on your business's specific needs, goals, and resources. Consider the following factors to help you make an informed decision:
Expertise: Assess your team's marketing expertise. If you lack the necessary skills or knowledge, outsourcing can bring in specialists who can create effective strategies.
Cost-Effectiveness: Compare the costs of outsourcing to hiring an in-house marketing team. Outsourcing can be more cost-effective, especially for small businesses with limited budgets.
Time Constraints: Marketing requires consistent effort and time. Outsourcing allows you to focus on core business activities while professionals handle marketing tasks.
Access to Technology: Marketing agencies have access to advanced tools and technologies that may be costly for individual businesses to acquire.
Industry Knowledge: Marketing agencies have experience in various industries, allowing them to understand your market and target audience better.
Scalability: Outsourcing provides flexibility, allowing you to scale up or down based on your business's needs.
Creativity and Innovation: An external perspective can bring fresh ideas and innovative approaches to your marketing efforts.
Results and ROI: Evaluate the performance of your current marketing efforts. If you're not achieving the desired results, outsourcing could provide a new direction.
Long-Term Strategy: Outsourcing can help you develop a comprehensive, long-term marketing strategy aligned with your business goals.
Focus on Core Competencies: Outsourcing marketing tasks allows your team to concentrate on what they do best and deliver exceptional products or services.
The decision to outsource your marketing depends on your specific business requirements and objectives. Carefully weigh the benefits of outsourcing against the resources you have internally to make the best choice for your company's growth and success. Still not sure? Contact PSM Marketing today to learn more about the benefits of outsourcing your marketing department.
More Advantages of Outsourcing Your Marketing
#1: Empowering Business Growth
Harnessing the Power of Outsourced Marketing with PSM Marketing
Businesses often find themselves in the quest for something extra to stand out, something beyond the ordinary. PSM Marketing is your ticket to the extraordinary with our suite of outsourced marketing solutions. We don't just offer services; we extend our expertise and become a part of your team, tailor-making strategies that serve as the launchpad for your success and revenue growth.
Leverage Expertise: Discover the Power of Outsourced Marketing
Imagine having a team of marketing mavens with industry knowledge and expertise without the administrative burdens of managing a full-time, in-house team. PSM Marketing is a dream come true. Our outsourced marketing serves as an extension of your team, allowing you to tap into our rich pool of talent whenever you need it. This way, your business remains agile, cost-effective, and equipped with expert advice to navigate the choppy waters of marketing trends and techniques.
Unleash Your Potential: Transform Your Business with Outsourced Marketing Services
Every business has unique strengths and untapped potential waiting to be unleashed. At PSM Marketing, we recognize this individuality and offer tailored marketing strategies that resonate with your unique business. Whether refining your social media strategy, revamping your content marketing, or optimizing your SEO, our comprehensive outsourced marketing services have you covered. This allows you to focus on your core business. As we like to say, "We do Marketing so You can Do Business!"
Your Success Partner: Meet the Leading Outsourced Marketing Agency
In the journey toward success, having the right partner makes all the difference. PSM Marketing is not just an agency; we are your success partners. Our team of experts works closely with you, aligning our strategies with your business objectives to design and implement impactful marketing campaigns. Our commitment extends beyond service delivery as we continually measure, analyze, and refine our strategies to ensure optimal results.
Enhance Your Reach: Why You Should Outsource Marketing Services
Expanding your business reach shouldn't mean expanding your team or your stress. Outsourcing your marketing services to PSM Marketing empowers you to broaden your horizons without broadening your team. We leverage our industry expertise to craft strategies that resonate with your target audience, fostering brand recognition and growth. Not just reaching more people but reaching the right people for your business is what we promise.
Go Global: The Advantage of Outsourcing Marketing Services
In an increasingly interconnected world, your business should know no bounds. PSM Marketing's outsourcing services break down geographical barriers, giving your business the platform it needs to build a solid global presence. Our marketing professionals come equipped with the skills and knowledge to understand and penetrate various markets, ensuring your brand's message effectively crosses borders.
Boost Your Efficiency: An Inside Look at the Outsourced Marketing Department
An efficiently running marketing department can be the difference between a struggling business and a thriving one. When you outsource your marketing department to PSM Marketing, you're not just getting a team of marketing experts; you're getting a team dedicated to boosting your operational efficiency. By taking over the responsibility of hiring, training, and managing a marketing team, we free you to focus on what matters most: driving revenue.
Your Path to Success: Top Outsource Marketing Company to Partner With
In your pursuit of success, you need partners who understand your vision and have the expertise to help you realize it. As one of the leading outsourced marketing companies in the country, PSM Marketing prioritizes understanding your business and crafting a custom plan that fuels your growth. Our broad range of services, from digital marketing to branding, website development, strategic planning, targeted communications, and social media, are designed to deal with your marketing challenges head-on.
Digital Done Right: Outsource Your Digital Marketing Services for Maximum Impact
An online presence is more than just a luxury; it's a necessity. PSM Marketing's outsourced digital marketing services ensure that your online presence isn't just functional but highly impactful. From SEO and PPC to social media and content marketing, our team ensures that your business not only stands out from the digital clutter but shines through it.
Strategic Success: Elevate Your Business with an Outsourced Marketing Strategy
A successful marketing campaign is like a symphony; every instrument has a unique role, but the harmony between them creates a masterpiece. At PSM Marketing, we believe in this harmony. Our team develops a comprehensive, outsourced marketing strategy that aligns with your business goals, industry trends, and customer or client preferences, ensuring each marketing effort contributes to the grand symphony of your success.
PSM Marketing serves as your reliable anchor, offering you the expertise and resources to sail smoothly through the marketing landscape. Let's join forces, share dreams, and chart a course to unimaginable business and revenue success!
#2: Elevating Your Profits
Unlocking the Financial Upside of Outsourcing Your Marketing to PSM Marketing
Outsourcing your marketing to PSM Marketing doesn't just fuel your brand growth; it powers your financial success. Let's explore how this strategic move can benefit your bottom line:
Cost-Efficiency Unleashed: Optimize Your Budget

- Outsourcing liberates you from the overhead costs of hiring, training, and maintaining an in-house marketing team. At PSM Marketing, you can rely on YOUR marketing team to handle

every aspect of your marketing program

. This flexibility allows for optimal budget management, ensuring every dollar is strategically invested in driving results.

Scalability Made Simple: Expand and Contract with Ease

- Unlike maintaining a full-time marketing department, outsourcing your marketing efforts to PSM Marketing offers unrivaled scalability. Need to ramp up for a product or service launch or scale back during slower periods? No problem. Our services flex with your business needs, keeping you agile and responsive while protecting your bottom line.

Access to Experts: Get More for Less

- When you outsource your marketing to PSM Marketing, you get instant access to a

team of seasoned marketing professionals

. You benefit from their breadth of expertise, innovative ideas, and proven strategies without the hefty price tag of hiring full-time employees. It's like having an all-star marketing team at a fraction of the cost.

Stay Ahead of the Curve: Embrace Innovation

– Great marketing must be dynamic, requiring ongoing learning and adaptation. By outsourcing your marketing to PSM Marketing, you leverage our commitment to staying at the forefront of marketing trends and technologies. This ensures your business stays competitive without the financial burden of continuous staff training or technology upgrades.

Efficiency Enhanced: Better Results, Lower Costs

- Our team at PSM Marketing knows how to optimize marketing campaigns for maximum ROI. Our strategic approach based on

The Four Pillars of Marketing

™ eliminates wasteful spending on tactics that don't generate results, instead focusing on high-impact strategies aligned with your business growth goals. This means more effective campaigns, greater brand visibility, and ultimately, increased sales — all within your budget.

Mitigate Risk: Hedge Your Investment

- Marketing can be a risky business, especially when experimenting with new strategies or breaking into new markets. At PSM Marketing, our broad experience across industries and markets reduces the risk associated with these ventures. By testing and optimizing campaigns, we ensure your marketing dollars are invested wisely, maximizing your returns, and minimizing risk.
Contact PSM Marketing to Start Your Outsourced Marketing Journey
Outsourcing your marketing to PSM Marketing is more than a savvy business move; it's a strategic financial decision. By combining industry-leading expertise with a flexible, cost-effective approach, we deliver outstanding marketing results that make sense for your bottom line. Your financial success is our success — let's soar to new heights together. Contact us today to learn more. 
Recent Blogs from PSM Marketing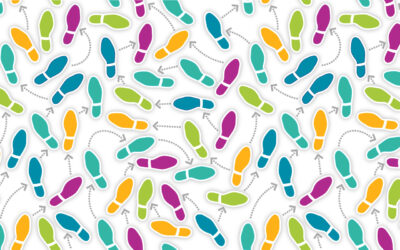 Grab your dancing shoes, and let's explore the tantalizing tango of sales and marketing. If you think these two are the same, strap in; you're about to learn why the marketing part is only the beginning of the dance and why it's vital to have the sales part to...