PPC Marketing Company in St. Paul & Minneapolis, Minnesota
Pay Per Click marketing, or PPC, is the future of advertising for small businesses and organizations. The basic idea is that you're paying for clicks that lead visitors to your website.  PSM Marketing is an outsourced marketing firm located in St. Paul, Minnesota that provides PPC advertising services to law firms, financial advisory, non-profits, contractors, and small businesses. We absolutely love working with businesses and organizations to improve their paid search marketing.
PPC Services You Can Afford
If you're looking for a Google AdWords Expert, you've come to the right place. The Google Ads Specialists at PSM have been helping clients increase the efficiency of their PPC advertising for many years. We work with business of all sizes to drive website traffic and increase leads.
Because PSM is an outsourced PPC marketing agency, all of our 30+ team members work remotely. While the majority of our resourced live right here in Minnesota, we do have team members living in Israel, India, and Canada. Our team is the absolute best at PPC marketing. Because of our unique business model, we save a lot of money on overhead costs. We're then able to pass that savings directly to our clients. Our PPC services are dramatically less expensive than our competition.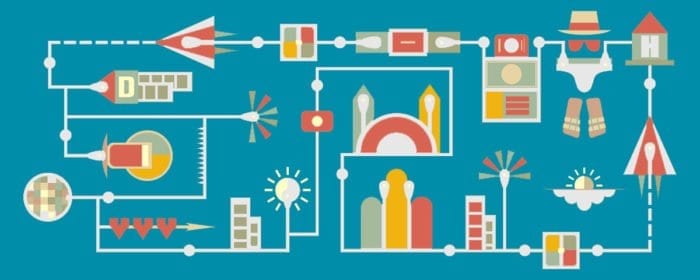 What are PPC Services, Really?
Literally speaking, you are paying for clicks. PPC marketing campaigns can be implemented in the form of Google AdWords, Facebook Ads, and a host of other paid advertising channels. At PSM Marketing, our team really specializes in Google and Facebook Ads.
Our team of Google Ads Specialists take a deep dive into your organization and learn:
What keywords people are using to find sites like yours?
What commonly asked questions are users looking for?
What does your website traffic look like?
How is your organic search traffic?
What paid ad campaigns have you run in the past. What worked well? What didn't?
How much money are you willing to spend for a high-quality PPC lead?
Does Google PPC Advertising Work for Really Small Businesses in St. Paul and Minneapolis?
According to Google Adwords Experts, Google ad campaigns are only effective if you're spending a minimum of $1,500 per month on ads. When buying PPC ad space on Google, you're paying to ensure that your website appears at the top of Google's search results. Google ads appear before "organic" results (ie. pages that people aren't paying to promote). Paid search ads on Google are scalable, with $1,500 being the lowest end of the spectrum. Many companies, like large retailers or Fortune 500 companies, actually spend millions of dollars on Google Ads. If you can afford to invest a minimum of $1,500 in ad spending, Google ads might be a great option for your business. Call our Google Ads Specialists at (320) 358-1000 to learn more.
For many professional services firms and small businesses in the Minneapolis-St. Paul metro area, that level of investment in PPC advertising is not feasible. Luckily, Facebook advertising provides a great alternative for paid search marketing.


Understanding Facebook Advertising
PSM is a PPC marketing agency dedicated to finding scalable solutions for clients of any size. For most of our clients, Facebook advertising is a great way to invest in ad spending without the huge financial commitment required by Google Ads. Facebook PPC advertising allows us to promote your Facebook business page, products, or website through the world's largest social media platform. With over 2.3 billion users worldwide, Facebook is a ripe landscape for finding potential clients, customers, or donors.
Facebook advertising is divided into three echelons:
Campaigns – In Facebook advertising, campaigns are used to track individual goals (ie. increase website traffic). You can create multiple campaigns for each measurable goal.
Ad Sets – Ad sets are a way to divide your campaign into measurable components (ie. different audiences). This is important because it allows you to target different demographics with varying messages.
Ads – Ads are a great place to conduct A/B testing on different graphics or ad copy. Do people respond better to video or a static image? A long tome, or a short snippet of text?
Contact Our Minnesota PPC Agency in St. Paul and Minneapolis
If you're curious about PPC marketing, contact the experts at PSM Marketing. You can contact us online or call at (320) 358-1000.