Marketing Coaching for Green Energy Companies
Frustrated with low revenue and lack of results from your marketing efforts? Or maybe you simply don't have the time to juggle product and service delivery with marketing. PSM Marketing is here to coach, plan, and strategize a practical marketing system for your green energy company that takes into account all of your present challenges.
For 25+ years, owner Terrie Wheeler has passionately engaged in marketing coaching, making it her mission to teach, guide, and direct clients towards achieving their goals. You're not in business to get by, you're there to grow and thrive. Optimized sales operations tied with a customized marketing plan are your keys to doing just that. PSM Marketing can equip you with a number of tools to transform you into a marketing master. Our marketing coaching checklist will implant your renewable energy brand on the industry's ever-expanding map. Competitors will wonder how you did it!
We'll even show you exactly how to measure the ROI for your marketing strategy, so you can check for results yourself. Yep, we're that confident we can coach you to become a professional marketer given your existing resources. You'll enjoy increased referrals, a boosted reputation, more effective communication skills, and increased revenue.
Month 1: The Big Assessment
You don't win a business award by preparing your first proper marketing plan a month before judging. It takes months, and often years, to prepare your business for serious consideration.
First, the PSM Marketing team will analyze, review, and assess your business for about a month. We look at what marketing efforts have worked so far, those that haven't, your current network, your biggest frustrations, how your website is bringing in leads, what your SEO is like, and how revenue fluctuates over the years.
We further consider your strengths and personality using time-proven tests such as Gallop Organization's StrengthsFinder and Myers-Briggs Type Indicator. We'll also have you take a tailored Strategic Marketing Questionnaire (SMQ).  Once this vital part of the process concludes, we summarize and share our thoughts with you before moving on.
Month 2: Sales + Marketing Development
To put together a marketing plan feels like an achievement in itself. The reality though, is that planning means absolutely nothing without experience and implementation. Relax, because at this stage, PSM Marketing will take charge and create a plan FOR you. And we'll do it with results front of mind, and collaborate with you every step of the way.
Our targeted strategies will specify your unique growth objectives, target audiences, key messages, tactics, implementation, and KPIs. You might be crunched for time, so we'll adapt this plan to suit your schedule. What activities align with your community, and current and prospective clients? Which tasks should be delegated or outsourced? We'll answer all of your questions.
Month 3: The Great Undertaking
No one builds a renewable energy company without having some emotional investment in the work they do. Likewise, we're genuinely invested in the actual output of your marketing plan. And there's no other way to see results besides taking action!
In this stage, we check in one to four times a month to hold you accountable, cheer you on, and advise you so that success becomes your reality. We especially work to build rewarding relationships and to help you cut through the noise of marketing to find out what best works for your needs.
We already know you have the motivation, whether or not it seems you have the time right now. Remember, the point is to ensure your marketing works out even if you're up to your ears in other tasks. If you've hired us, you already know the marketing step for your renewable energy company is a priority. Now all that's left to do is implement the plan!
Optimize Your Marketing Strategy:
The Benefits of Marketing Coaching for Green Energy Company Executives
As an executive of a green energy company, you have a lot on your plate. Managing employees, overseeing projects, and staying up to date on the latest industry developments are just a few of your responsibilities. With so much on your plate, marketing might not be your top priority – but it should be.
That's where marketing coaching comes in. At PSM Marketing, we offer coaching services specifically tailored to green energy companies. We'll work with you to develop a comprehensive marketing strategy that aligns with your business goals and helps you reach your target audience.
Our expert team will provide guidance on everything from branding and messaging to digital marketing and lead generation. We'll help you stay on top of industry trends and adapt your marketing strategy as needed to stay ahead of the curve.
With marketing coaching from PSM Marketing, you'll have the support and guidance you need to rev up your marketing strategy and drive more leads to your green energy company.
FAQs About Marketing Coaching for Green Energy Companies
What is marketing coaching for green energy companies?
PSM's marketing coaching for green energy companies is a tailored marketing planning process for people who know and understand where they want to take their business. It's about analyzing, preparing, and implementing practical and sound marketing strategies to increase revenue and propel growth.
How does marketing coaching actually help green energy companies?
The marketing plan templates you see everywhere aren't quite like the one we'll prepare for you — personalized and specific to your goals. Plus, PSM Marketing will ensure you take the "actions" your marketing action plan calls for. Whether it's preparing trade show advice, sending out news releases, or helping you with social media, we're here to coach you to win.
Is marketing coaching for renewable energy companies worth it?
Saving the earth is worth everything, and if you think your company can help to do that, you've got to market it properly. There's simply no substitute for getting your name out there and expanding your reach. And our marketing coaching will definitely assist there.
Is sales coaching or marketing coaching better for renewable energy companies?
Both sales and marketing are indispensable for your company to truly grow. Having said that, marketing is what will make your company resilient and sustainable.
How much does marketing coaching for green energy companies cost?
We adapt our marketing coaching costs to suit your green energy company needs. You may want more work done from our A-Z services, or need to meet with us more frequently to ensure your strategy is successful. Don't worry, we'll work with you to get the most out of your investment.
Recent Blogs from PSM Marketing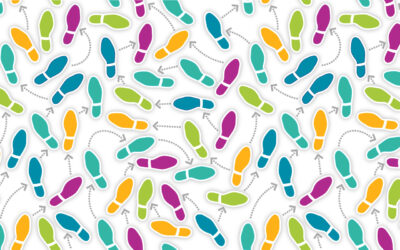 Grab your dancing shoes, and let's explore the tantalizing tango of sales and marketing. If you think these two are the same, strap in; you're about to learn why the marketing part is only the beginning of the dance and why it's vital to have the sales part to...