Search Engine Optimization (SEO) for Green Energy Companies
Many pieces come together to make a website clickable on Google. A simple yet underrated achievement is to get your site listed on Google's first page. Once you can do that, you'll enjoy website traffic that practically goes on forever… kind of like green energy. As a renewable energy company, success with SEO means putting your business website in the right place and using the right keywords, content, and techniques at the right time.
PSM specializes in SEO for renewable energy companies, a still fairly new industry in the SEO landscape. What this means is you can take advantage of this space and, with our professional help, crystallize your company's SEO ranking for years to come.  A general rule of thumb when it comes to SEO is that the sooner you start using a solid strategy, the more you reap in the long term. Just like the sooner we switch to green energy, the more trillions we'll save by 2050. With the right SEO strategy for your green energy company, you'll enjoy increased leads, website clicks, and conversions. Ensure your customers can find you easily with PSM Marketing by your side.
Strategy Driven SEO
Anyone can plan for SEO, but not everyone knows how to make it truly work. Our experienced team is meticulous in SEO strategy creation: From research to implementation to reporting. We'll do it all for a reasonable price for your green energy company.
Your investment in SEO will not go unrewarded. When your potential customers look up, "green energy company in (your location)," you're supposed to be the first one to pop up. It's the only way you'll beat out competitors and help as many people as you want. Let PSM's search engine experts give your SEO strategy a facelift. Increase your organic website traffic and boost your search engine ranking by contacting us or giving us a call.
SEO Gives You The Green Light For Success
The renewable energy industry is a competitive landscape, and soon, that competition will explode on the internet. Now is the time to prove to your audience that you are the company of choice for their energy needs. A successful SEO strategy reflects a modern, dedicated, and trustworthy team. It exudes legitimacy and reliability, much like green energy. The sun's energy is guaranteed, and so is your business' future with proper SEO in place.
In online marketing, nothing beats organic traffic. To start, PSM Marketing will conduct an intensive SEO audit to determine the current state of your SEO. We'll also assess your competition before we generate a customized SEO strategy for your green energy business.
Achieve More with SEO
In order to use SEO to position your business at the top of search rankings, you'll need to take a unique approach. Sure, keywords are essential, but they're not everything.
The algorithm changes all the time — are you able to keep up? If not, you might be offering an exceptional green energy service, and have an impressive website to match, yet your customers simply won't reach you if your SEO strategy isn't up to date.
PSM Marketing can optimize all of your website pages for SEO. You won't just get more traffic; you'll get traffic from prospects who might not know your name or that you exist. Basically, if you're looking for a vast source of qualified leads, look no further than our expert SEO services.
It's true. Consistency is the name of the game for SEO results. However, knowledgeable SEO planning is the only way to squeeze out the best results from this investment. Let's turn the tables a bit: We'll take this energy-draining task off your hands and leave you to do the rest to save the planet.
Learn To Measure Your SEO Results With Confidence
Unlike some parts of marketing, when you implement SEO, you can measure the results with precision. As a precursor, PSM Marketing installs Google Analytics on your website so we can regularly measure metrics like lead conversions, website traffic, average session duration, and more.
You can determine where visitors most often come from and then use this information to make impactful changes to gain even more visitors. You can also find out where visitors most often land, where they redirect to, and which links they click the most, then take action once again to multiply the results of what's working, and curb what's not.
Establish Yourself as a Thought Leader in the Green Energy Industry
Search engine optimization (SEO) is a powerful tool that can help green energy companies boost their online visibility and attract more customers. By optimizing your website and content for relevant keywords, you can improve your search engine rankings and ensure that your business appears at the top of search results when potential customers are looking for green energy solutions.
In addition to improving your search engine rankings, SEO can also help you establish your green energy company as a thought leader in the industry. By creating high-quality content that addresses common questions and concerns related to green energy, you can demonstrate your expertise and provide value to your audience.
Stay Ahead of the Competition
In today's competitive marketplace, it's more important than ever for green energy companies to stay ahead of the competition. By implementing a comprehensive SEO strategy, you can ensure that your business is visible and relevant to potential customers. This can help you stand out from competitors and ultimately drive more leads and sales for your business.
In addition to these benefits, SEO can also help green energy companies improve their website's user experience, increase website traffic, and generate valuable leads and conversions. At PSM Marketing, we understand the unique challenges and opportunities facing green energy companies in today's digital age. Our team of SEO experts can help you develop and implement a customized SEO strategy that aligns with your business goals and targets the right audience. From keyword research to content optimization to ongoing monitoring and analysis, we can help you stay ahead of the competition and succeed online.
Don't let your green energy business get lost in the sea of search results. Contact us today to learn more about our SEO services and how we can help you improve your online visibility and attract more customers.
FAQs About SEO for Green Energy Companies
Why is Search Engine Optimization for Renewable Companies important?
How does SEO for green energy companies help drive business?
SEO isn't only about keywords. There's also backlinking, local SEO, value-based content marketing, and understanding the changing algorithm of Google. PSM Marketing hones in on all of these to raise your organic ranking, driving more and more traffic to your website. On-site SEO further plays a role in converting your new leads into paying customers.
How much does SEO for renewable energy companies cost?
Your SEO strategy is tailor-made for your business size and industry. This means the price must be tailored as well. When we dive into your SEO marketing needs, we'll emerge with an affordable price point. Like your green energy company, we aim to deliver sustainable marketing options because we want to be your partner in the long game of SEO and sustainability.
How long does SEO marketing for green energy contractors take to generate results?
SEO results don't materialize overnight. But as you know, just about any "overnight success" story is a myth. As a green energy company, you know it's going to take some time to see widespread change.
With SEO, the wait won't be as long. Usually, we estimate a three-month period to see results from the continuous implementation of your SEO strategy. In that time and beyond, you will receive monthly reports and detailed SEO analysis to track progress.
How does SEO for renewable energy companies work?
What is SEO and how can it benefit my green energy company?
SEO stands for search engine optimization and refers to the practice of optimizing your website and content to improve your search engine rankings. SEO can benefit your green energy company by boosting your online visibility, establishing your business as a thought leader, and driving more leads and sales.
What are some key SEO strategies for green energy companies?
Some key SEO strategies for green energy companies include keyword research and optimization, content creation and optimization, website optimization for mobile devices, and local search optimization.
Can a marketing agency help with SEO for my green energy company?
Yes, a marketing agency with experience in SEO for green energy companies can provide a range of services, from keyword research and optimization to content creation and optimization to ongoing monitoring and analysis. They can also help ensure that your SEO strategy aligns with your overall marketing strategy and business goals.
How can I measure the success of my SEO efforts?
Recent Blogs from PSM Marketing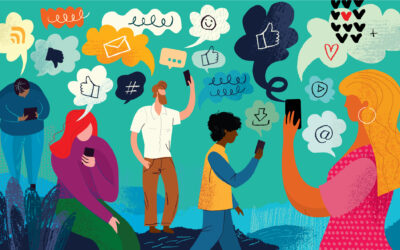 Hey there, curious minds! We've all heard the buzz about the magical world of SEO (Search Engine Optimization) and the power of social media. But do they really go hand in hand? Let's put on our detective hats and unravel this mystery together. SEO is the practice of...