General Contractor Marketing Agency
Welcome to PSM Marketing, your trusted partner in driving the success of your general contracting business. With our comprehensive range of marketing services tailored specifically for general contractors, we can help you strengthen your brand, attract new clients, and achieve sustainable growth in the competitive construction industry.
PSM Marketing is dedicated to empowering general contractors like you to achieve your business goals through strategic marketing solutions. Our comprehensive services, including marketing strategy, branding/logo design, marketing coaching, website development, SEO, and digital communications, are designed to enhance your visibility, attract qualified leads, and drive business growth. Partner with us today and unlock the full potential of your general contracting business.
Marketing Services for General Contractor
At PSM Marketing, we offer a comprehensive range of marketing services specifically designed for general contractors. Whether you are a residential or commercial contractor, our team of experts is ready to assist you in developing a winning marketing strategy that aligns with your business goals and target audience. We understand the unique challenges and opportunities that come with operating in the construction industry, and we are here to provide you with tailored marketing solutions that will help you stand out from the competition, attract new clients, and achieve sustainable growth.
From branding and logo design that captures the essence of your company's identity, to marketing coaching that provides you with the guidance and knowledge to navigate the changing landscape of the industry, we have the expertise to support you every step of the way. Our website development services ensure that your online presence is professional, user-friendly, and optimized for search engines, while our SEO strategies drive targeted traffic to your site.
With PSM Marketing by your side, you can trust that our industry expertise, dedication, and commitment to your success will help you navigate the competitive landscape and achieve your business objectives. Let us be your partner in elevating your general contracting business to new heights. Contact us today to learn more about how our marketing services can benefit your company.
Marketing Strategy for General Contractor
At PSM Marketing, we believe that a solid marketing strategy is the foundation for business success. Our experienced team will work closely with you to develop a customized marketing plan that aligns with your goals and targets your ideal clients. We'll identify your unique value proposition, analyze your target market, and craft strategies to effectively engage your audience.
Website Development for General Contractor
Branding/Logo Design for General Contractor
Search Engine Optimization for General Contractor
Achieving high visibility in search engine results is critical for attracting organic traffic to your website. Our SEO experts will conduct thorough keyword research, optimize your website's content and structure, and implement effective SEO strategies to improve your search rankings. With our proven techniques, we'll help you outrank your competitors!
Marketing Coaching for General Contractor
With our marketing coaching services, we become your dedicated partners in enhancing your marketing skills and knowledge. We'll provide guidance, support, and actionable advice to help you navigate the changing landscape of marketing. Our coaching sessions will empower you to make informed decisions and implement effective strategies.
Digital Communications for General Contractor
In the digital age, effective communication is key to engaging with your target audience. Our digital communication services encompass email marketing, social media management, online advertising, and more. We'll develop tailored campaigns to connect with your prospects, nurture client relationships, and increase your brand awareness.
Powerful Marketing Strategies for Residential + Commercial General Contractors
Marketing plays a crucial role in the success of exterior contractors. With the right marketing strategies, you can effectively promote your services, attract new clients, and build a strong reputation in the industry. One important aspect of marketing for exterior contractors is showcasing your expertise and the quality of your work. This can be done through visually appealing content, such as before and after photos, videos, and testimonials from satisfied customers. By highlighting your past projects and demonstrating your capabilities, you instill confidence in potential clients and differentiate yourself from competitors.
Another key element is establishing a strong online presence. A well-designed website that is optimized for search engines can help you rank higher in search results and attract organic traffic. Additionally, utilizing social media platforms allows you to engage with your target audience, share valuable content, and build relationships with potential clients.
Leveraging local marketing strategies can be highly effective for exterior contractors. This involves targeting specific geographic areas through local SEO, online directories, and community involvement. By positioning yourself as a trusted local expert, you can increase visibility and attract clients who prefer working with contractors in their area.
Staying up to date with industry trends and innovations is crucial. As technology advances, incorporating digital tools and solutions, such as 3D visualizations and virtual reality, can give you a competitive edge and enhance the customer experience.
In a highly competitive market, marketing for exterior contractors is essential for growth and success. By implementing a comprehensive marketing strategy that focuses on showcasing your expertise, establishing a strong online presence, targeting local markets, and embracing industry advancements, you can position your business for long-term success and attract a steady stream of clients.
We Love Integrating With CRMs Like Acculynx, HubSpot + BuilderTREND
When it comes to managing and organizing customer relationships, having a reliable Customer Relationship Management (CRM) system is essential for general contractors. A good CRM can streamline your business processes, improve client communication, and ultimately boost your efficiency and productivity. In the construction industry, there are several popular CRMs that cater specifically to the needs of general contractors.
Two of the most widely used CRMs in the industry are AccuLynx and BuilderTREND. AccuLynx is a comprehensive CRM and project management tool designed specifically for roofing and exterior contractors. It offers features such as lead management, estimating, job scheduling, and real-time project tracking, all in one platform. On the other hand, BuilderTREND is a versatile CRM that caters to general contractors across various construction sectors. It provides tools for project management, document sharing, client communication, and more.
Both AccuLynx and BuilderTREND offer integration capabilities, allowing you to streamline your lead generation efforts. By integrating lead generation forms on your website, you can capture potential client information directly into your CRM, enabling you to nurture and convert leads more efficiently.
Choosing the right CRM for your general contracting business depends on your specific needs and preferences. Factors to consider include the size of your business, the complexity of your projects, and the scalability of the CRM. It's important to thoroughly research and evaluate different options to find the CRM that aligns best with your business goals.
Investing in a robust CRM system can significantly enhance your customer management processes, improve client satisfaction, and drive business growth. If you're ready to streamline your operations and maximize your efficiency, consider implementing a CRM like AccuLynx or BuilderTREND to take your general contracting business to new heights.
Marketing Services
for General Contractors
Ready to take your general contracting business to the next level? Partner with PSM Marketing and unlock the full potential of your marketing efforts. Our team of experts is dedicated to providing comprehensive marketing solutions tailored to the unique needs of general contractors. From crafting effective marketing strategies and developing compelling websites to optimizing SEO and implementing impactful digital communications, we've got you covered.
Don't let your competition get ahead. Contact us today and let's discuss how PSM Marketing can help you elevate your brand, attract more clients, and achieve your business goals. Together, we'll build a strong foundation for your marketing success. Take the first step towards a brighter future for your general contracting business.
FAQs About Marketing for General Contractors
What is outsourced marketing for general contractors?
Outsourced marketing for general contractors refers to hiring an external marketing agency or consultant to handle various marketing tasks and strategies on behalf of the contracting company. This can include developing marketing strategies, managing digital campaigns, creating content, handling social media, and more.
Why should general contractors consider outsourcing their marketing?
Outsourcing marketing allows general contractors to tap into the expertise of marketing professionals who specialize in the construction industry. It saves time and resources, ensuring that marketing efforts are targeted, effective, and aligned with business goals.
What marketing services can be outsourced for general contractors?
General contractors can outsource various marketing services such as marketing strategy development, branding and logo design, website development, SEO, content creation, social media management, digital advertising, lead generation, and more.
How can online marketing help general contractors generate leads?
Online marketing agencies have experience in implementing lead generation strategies specific to the construction industry. They can leverage digital advertising, content marketing, search engine optimization, and other tactics to attract and engage potential clients, driving qualified leads to the general contractor's business.
Will outsourced marketing work within the budget of general contractors?
Outsourced marketing can be tailored to fit different budget ranges. Marketing agencies often offer flexible pricing models and customizable packages to accommodate the specific needs and budgets of general contractors.
How does online marketing help general contractors stand out from the competition?
Online marketing professionals can analyze the competitive landscape, identify unique selling points of the general contractor's business, and develop strategies to differentiate them from competitors. This can include branding, targeted messaging, and effective positioning in the market.
How do marketing agencies stay updated on industry trends?
Reputable marketing agencies continuously monitor industry trends, attend relevant conferences, and invest in professional development for their team members. This ensures they stay up to date with the latest marketing strategies and tactics specific to the general contracting industry.
Will marketing agencies work closely with general contractors?
Yes, collaboration and open communication are essential in marketing partnerships. Marketing agencies typically work closely with general contractors to understand their goals, provide regular progress updates, and seek feedback for continuous improvement.
How can general contractors choose the right outsourced marketing agency?
When selecting an outsourced marketing agency, general contractors should consider their industry expertise, track record of success, range of services offered, communication style, and client testimonials. It's important to find a marketing agency that aligns with the general contractor's values, goals, and budget to ensure a successful partnership.
The Right Tool for Every Job:
Understanding Residential vs Commercial Marketing
Marketing plays a crucial role in the success of general contractors, regardless of whether they specialize in residential or commercial projects. However, it's essential to recognize that marketing strategies for residential and commercial general contractors can differ significantly. Understanding these differences allows contractors to develop tailored marketing approaches that effectively target their respective audiences.
Residential General Contractor Marketing
Residential general contractors focus on home construction and renovations, catering to individual homeowners. When marketing to residential clients, contractors need to emphasize the emotional aspects of their services, such as creating dream homes or transforming living spaces. Key marketing strategies for residential contractors include showcasing past projects, highlighting craftsmanship, and leveraging positive customer testimonials. Building strong relationships with local real estate agents, architects, and interior designers can also be valuable in generating referrals.
Marketing for Commercial General Contractors
Commercial general contractors primarily handle construction projects for businesses, organizations, and government entities. Marketing to commercial clients requires a more professional and business-oriented approach. Contractors should focus on showcasing their experience in managing large-scale projects, emphasizing efficiency, cost-effectiveness, and adherence to strict timelines. Case studies and testimonials from satisfied commercial clients can help establish credibility. It's also important for commercial general contractors to build relationships with key industry stakeholders, such as architects, developers, and project managers, through networking and industry events.
Differences in Marketing Channels
Residential contractors can benefit from marketing through local channels such as community events, neighborhood associations, and home improvement shows. Online marketing should focus on search engine optimization (SEO) to target homeowners searching for construction or remodeling services in their area. Social media platforms like Facebook and Instagram are effective for showcasing project photos and engaging with potential clients.
For commercial contractors, networking events, industry conferences, and trade shows are essential for establishing professional connections and generating leads. Online marketing efforts should include a well-designed website highlighting past projects, expertise, and capabilities. Pay-per-click (PPC) advertising, targeted email campaigns, and LinkedIn advertising can help reach commercial decision-makers and stakeholders.
While residential and commercial general contractors share the goal of securing projects, their target audiences, messaging, and marketing approaches differ significantly. By understanding these distinctions, contractors can develop customized marketing strategies that effectively reach their desired clientele. Whether you are a residential or commercial general contractor, PSM Marketing is here to support you with our industry expertise and tailored marketing solutions. Contact us today to discuss how we can elevate your marketing efforts and help you grow your business.
Recent Blogs from PSM Marketing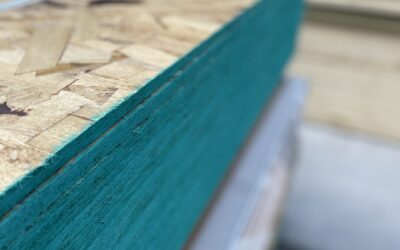 In the ever-evolving world of contracting and home trades, effective communication and organization are paramount. One of the keys to achieving these goals lies in selecting the right Customer Relationship Management (CRM) software. Tailored to the specific needs of...