Affordable Marketing for Roofing + Exterior Contractors
Welcome to PSM Marketing, where we specialize in delivering powerful marketing solutions tailored specifically for residential and commercial roofing contractors. With our expertise and industry knowledge, we understand the unique challenges you face and the immense potential for growth in your market.
In the competitive roofing industry, a solid marketing strategy can make all the difference in attracting new customers, building your brand, and staying ahead of the competition. Marketing for roofers is essential for establishing credibility, expanding your reach, and generating a steady stream of leads. By effectively showcasing your expertise, highlighting your unique value proposition, and engaging with your target audience through various channels, you can position your roofing business as the go-to choice for homeowners in need of quality roofing services. Embracing marketing initiatives enables you to increase visibility, build trust, and establish long-lasting relationships with clients, ultimately driving growth and success for your roofing business.
Outsourced Marketing for Roofing + Exterior Contractors
At PSM Marketing, we're committed to your success. With our comprehensive marketing solutions tailored specifically for roofing contractors, you'll gain a competitive edge, elevate your brand, and achieve your business goals. Don't miss out on the opportunity to transform your roofing business into a thriving enterprise. Contact us today and let's embark on this exciting journey together!
Marketing Strategy
With our strategic approach, we'll help you develop a comprehensive marketing plan that aligns with your business goals. We'll identify your target audience, analyze your competition, and create a roadmap to effectively reach and engage your potential customers. Our strategies are designed to position you as the go-to roofing contractor in your area, driving more leads and conversions.
Search Engine Optimization
With our expertise in search engine optimization (SEO), we'll enhance your online visibility and outrank your competitors in search engine results. By targeting relevant keywords, optimizing your website's structure, and leveraging other SEO strategies, we'll attract more organic traffic to your site and generate quality leads.
Marketing Coaching
Our marketing coaching services equip you with the knowledge and skills to take your roofing business to new heights. We'll provide personalized guidance, industry insights, and practical strategies to help you make informed marketing decisions. Our goal is to empower you to confidently navigate the ever-evolving marketing landscape and drive your business forward.
Digital Communications
Effective digital communication is vital for engaging with your target audience and building lasting relationships. We'll help you leverage email marketing, social media, and content creation to connect with your customers, share valuable information, and establish yourself as a trusted authority in the roofing industry.
Effective Marketing Strategies for Residential + Commercial Exterior Contractors
Marketing plays a crucial role in the success of exterior contractors. With the right marketing strategies, you can effectively promote your services, attract new clients, and build a strong reputation in the industry. One important aspect of marketing for exterior contractors is showcasing your expertise and the quality of your work. This can be done through visually appealing content, such as before and after photos, videos, and testimonials from satisfied customers. By highlighting your past projects and demonstrating your capabilities, you instill confidence in potential clients and differentiate yourself from competitors.
Another key element is establishing a strong online presence. A well-designed website that is optimized for search engines can help you rank higher in search results and attract organic traffic. Additionally, utilizing social media platforms allows you to engage with your target audience, share valuable content, and build relationships with potential clients.
Leveraging local marketing strategies can be highly effective for exterior contractors. This involves targeting specific geographic areas through local SEO, online directories, and community involvement. By positioning yourself as a trusted local expert, you can increase visibility and attract clients who prefer working with contractors in their area.
Staying up to date with industry trends and innovations is crucial. As technology advances, incorporating digital tools and solutions, such as 3D visualizations and virtual reality, can give you a competitive edge and enhance the customer experience.
In a highly competitive market, marketing for exterior contractors is essential for growth and success. By implementing a comprehensive marketing strategy that focuses on showcasing your expertise, establishing a strong online presence, targeting local markets, and embracing industry advancements, you can position your business for long-term success and attract a steady stream of clients.
Streamline Your Roofing Business With CRMs Like Acculynx + BuilderTrend
In the world of roofing, managing leads, projects, and client relationships efficiently is essential for success. That's where popular CRMs like Acculynx, BuilderTrend, and many others come in. These powerful tools offer comprehensive solutions tailored specifically for roofers, helping them streamline their operations and boost productivity.
One key feature of these CRMs is the ability to integrate lead generation forms on your website. By seamlessly integrating these forms, you can capture valuable customer information directly from your website and automatically feed it into your CRM. This eliminates manual data entry, saves time, and ensures that no lead falls through the cracks.
Acculynx and BuilderTrend also offer robust project management capabilities, allowing you to track jobs, assign tasks, and communicate with your team in one centralized platform. You can easily manage project timelines, view progress updates, and collaborate with subcontractors, ensuring smooth operations and timely project completion.
Moreover, these CRMs provide convenient communication tools, including automated email reminders, customer portals, and mobile access, keeping you connected with your clients and providing a seamless experience throughout the roofing process.
By leveraging the power of popular CRMs like Acculynx and BuilderTrend, roofers can streamline their operations, enhance customer relationships, and ultimately drive business growth. With the integration of lead generation forms on your website, you can capture and manage leads more effectively, ensuring no opportunity is missed. Embrace the efficiency and effectiveness these CRMs offer to take your roofing business to new heights.
Outsourced Marketing Services
for Roofing Contractors
Transform your roofing and home exterior business with our expert marketing solutions. Ignite your growth, attract more clients, and stand out from the competition. Let us handle your marketing needs while you focus on what you do best: delivering exceptional craftsmanship and customer satisfaction. Don't miss out on the opportunity to expand your reach and increase your revenue.
Take the first step towards success and contact us today for a personalized consultation. Together, we'll create a winning strategy to elevate your business to new heights. Get ready to soar above the rest and achieve your business goals with our tailored marketing solutions for roofers and home exterior contractors. Experience the power of effective marketing and watch your business thrive.
FAQs About Outsourced Marketing for Roofers
Why is marketing important for my roofing business?
Effective marketing helps you reach a wider audience, build brand recognition, and generate more leads, ultimately increasing your chances of securing new roofing projects and growing your business.
What are some effective marketing strategies for roofers?
Some effective marketing strategies for roofers include search engine optimization (SEO), pay-per-click advertising, social media marketing, content marketing, and local business listings.
How can I improve my online presence as a roofer?
Improving your online presence involves having a professional website, optimizing it for search engines, creating valuable content, engaging with your audience on social media, and managing online reviews and reputation.
Should I invest in search engine optimization (SEO)?
Yes, investing in SEO can significantly benefit your roofing business by improving your website's visibility in search engine results and driving organic traffic, which can lead to more qualified leads and conversions.
How can I effectively target local customers?
To target local customers, you can optimize your website for local SEO, list your business on online directories, create location-specific landing pages, and engage with the local community through events and partnerships.
Is social media marketing relevant for roofers?
Yes, social media marketing can be highly relevant for roofers as it allows you to showcase your work, share customer testimonials, engage with your audience, and target specific demographics in your local area.
How important is branding for my roofing business?
Branding plays a crucial role in establishing your roofing business's identity and reputation. A strong brand can differentiate you from competitors, instill trust in customers, and help you stand out in a crowded market.
Should I consider hiring a marketing agency for my roofing business?
Hiring a marketing agency can be a smart investment, especially if you lack the time, resources, or expertise to implement and manage effective marketing strategies. An agency can help you develop a customized marketing plan and execute it efficiently.
How can I track the success of my marketing efforts?
Tracking the success of your marketing efforts can be done through various metrics such as website traffic, lead generation, conversion rates, online reviews, and customer feedback. Regularly analyzing these metrics will help you understand what's working and make necessary adjustments.
Can marketing help me generate more referrals for my roofing business?
Absolutely! Effective marketing can enhance your reputation and visibility, making it more likely for satisfied customers to refer your services to others. Encourage customer referrals and leverage your online presence to amplify word-of-mouth marketing.
A Tailored Approach to Residential vs Commercial Marketing
When it comes to marketing strategies, there are distinct differences between targeting residential and commercial roofing companies. While both segments are within the roofing industry, their needs, clientele, and approaches to marketing vary significantly. Understanding these differences is crucial for developing effective marketing campaigns tailored to each segment. Let's explore the key distinctions between marketing residential and commercial roofing companies:
Target Audience: The target audience for residential roofing companies consists of homeowners, individuals, and families seeking roof repairs, replacements, or installations for their homes. On the other hand, commercial roofing companies target businesses, property managers, and building owners who require roofing services for commercial properties, such as office buildings, warehouses, or retail spaces.
Decision-Making Process: The decision-making process for residential roofing is often driven by homeowners' personal needs and preferences. They might consider factors like aesthetics, cost, and energy efficiency. Commercial roofing decisions, however, involve multiple stakeholders and decision-makers who prioritize factors like durability, longevity, safety, and compliance with industry regulations.
Marketing Channels: Marketing strategies for residential roofing companies often focus on local advertising, direct mail, online directories, and online reviews to target homeowners in specific geographic areas. Commercial roofing companies, on the other hand, might utilize a combination of online advertising, networking at industry events, partnerships with contractors and property managers, and digital communication to reach their target audience.
Branding and Messaging: Residential roofing companies often emphasize the personal touch, trust, and reliability in their branding and messaging to resonate with homeowners. They may focus on building relationships and providing exceptional customer service. In contrast, commercial roofing companies emphasize their expertise, industry knowledge, experience with large-scale projects, and ability to handle complex roofing systems.
Project Scale and Complexity: Residential roofing projects are typically smaller in scale compared to commercial roofing projects, which often involve larger buildings and more intricate roof designs. Marketing for residential roofing companies often revolves around quick turnaround times, affordability, and quality craftsmanship. Commercial roofing companies, on the other hand, highlight their capacity to handle complex projects, offer comprehensive roofing solutions, and comply with industry standards and regulations.
Referral Sources: For residential roofing companies, referrals from satisfied customers, neighbors, and local communities play a significant role in generating new leads. Word-of-mouth recommendations and online reviews are crucial for building credibility. In the commercial roofing segment, referrals from contractors, property managers, and architects, as well as networking within the industry, are essential for securing new projects.
It's important for roofing companies to recognize the unique characteristics of the residential and commercial segments and tailor their marketing strategies accordingly. By understanding the different target audiences, decision-making processes, marketing channels, branding approaches, and project requirements, roofing companies can create targeted campaigns that effectively reach and engage their intended audience. This level of customization ensures maximum return on investment and contributes to the long-term growth and success of both residential and commercial roofing businesses.
Recent Blogs from PSM Marketing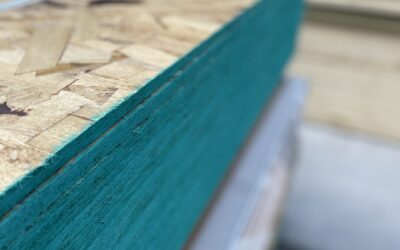 In the ever-evolving world of contracting and home trades, effective communication and organization are paramount. One of the keys to achieving these goals lies in selecting the right Customer Relationship Management (CRM) software. Tailored to the specific needs of...