Legal Marketing Coaching for Attorneys
When you choose legal marketing coaching, you literally have your own personal marketing and sales director.  Following a process refined over 30 years of working with lawyers, we help assess where you are, develop a plan for the future, and hold you accountable to achieve your marketing and new business development goals.
Legal marketing coaching for attorneys makes complete sense. Why? Because most lawyers don't learn how to market themselves in law school. Truth be told, many lawyers have undergraduate degrees in areas like political science, or other liberal arts majors. We haven't found too many business majors who then choose to go to law school. There are a few – but generally speaking, most lawyers enter the practice of law without a sense of how to become a salesperson. Yes. we said it. In order to be successful in private practice, lawyers need to learn the art of turning contacts into clients. 
It's not your fault you didn't learn these skills in law school. Honestly, you weren't supposed to. Law school is all about learning the complex doctrine of our legal system. It's not until you passed the bar that you had to turn theory into practice in relatively short order.  While some lawyers choose to work for the government, and others may work in-house for a corporation, the majority of newly minted lawyers either open their own practice, or join someone else's.
How does Individual Marketing Coaching for Lawyers work?
When we get started with a new individual marketing coaching client, the first thing we do is listen.  We find out what's worked and what hasn't.  We delve into your successes and failures in marketing (every lawyer has a few).  We also find out how you spend your time when you are not practicing law. We look at associations you are involved in and your role, where you want to be in five years, how you define your ideal clients and referral sources, and a host of other things you can see on our Marketing Coaching Checklist for Lawyers. In addition, we use the Gallop Organization's StrengthsFinder Assessment to identify and help you build upon your inherent skills as a professional.
We help you develop law firm marketing strategies and revenue generation goals and create a personal marketing plan tailored and customized for you. No two marketing plans are the same—you are a unique person with different types of contacts and client opportunities.
The most important part of our marketing coaching services for lawyers is that we concurrently serve as your accountability partner, cheerleader, and personal marketing director all rolled into one.  We meet with you a few times each month, generally over the telephone or using Skype, Zoom, GoToMeeting, or other web-based video-conferencing tools. We create action items and next steps at the end of each call. You will have tasks to accomplish, but so will we!  Depending on the level of coaching you choose, you will also have access to our skilled team of legal marketing industry professionals who can help you write blogs, update your website, create a database, communicate with your contacts, and a host of other services from A-Z.
In-house Marketing Coaching for Attorneys
Many times, there are groups of lawyers – whether it be a practice group, an industry group, or a client focused group – that are interested in marketing together as a team.  We assist these lawyers by facilitating group meetings with the team and offering the same level of accountability and focus as we would with our individual marketing coaching clients. We will begin by identifying common goals and sharing cumulative knowledge each lawyer brings to the team.  We look creatively at the best way to attract new clients based on the combined connections and contacts each team member brings to the table.
In case you're wondering, before we embark on any type of team-based marketing, we first determine how future revenue will be accounted for. The solutions are as different as the myriad attorney compensation systems. The only reason group marketing efforts fail is that one lawyer will fall into "eat what you kill" mode and make a play for origination. There are many progressive firms today without origination-based systems, which generally accommodate group marketing most smoothly.  Either way, we discuss the splitting of origination and/or fees before we begin to prevent issues from happening once the marketing efforts are moving ahead.
Get Started with Marketing Training for Lawyers
How do you know if you are a good candidate for individual marketing coaching? Lawyer marketing coaching requires some unique personality traits and characteristics. Each of the following elements are important to have a relationship with a legal industry marketing coach – one that will help you meet and achieve the revenue goals you set for yourself. You must be:
Highly motivated to attract new clients
Ready to build relationships with prospective clients and referral sources
Confident in your abilities as a lawyer
Actively engaged in your community and in other organizations in which you could build your reputation as the "go to" lawyer
Somewhat dissatisfied with your current salary or revenue numbers
Willing to put in the extra time it takes to proactively build your practice
Able to acknowledge your strengths and weaknesses as a relationship builder
Willing to listen to advice
FAQs About Marketing Coaching for Lawyers
What is marketing coaching for lawyers?
Marketing coaching for lawyers is a service where a marketing expert works one-on-one with a lawyer or a law firm to develop and implement an effective marketing strategy that will help the firm reach its business goals.
Why do lawyers need marketing coaching?
Marketing coaching is essential for lawyers because it can help them identify their unique value proposition, differentiate themselves from their competitors, and develop a marketing plan that is tailored to their specific needs and objectives.
What kind of services do marketing coaches offer to lawyers?
Marketing coaches offer a variety of services to lawyers, including market research, branding, website design, content creation, social media marketing, email marketing, and online advertising.
How long does marketing coaching usually last?
The length of marketing coaching varies depending on the needs of the lawyer or law firm. Some engagements may last a few months, while others may continue for several years.
How much does marketing coaching for lawyers cost?
The cost of marketing coaching for lawyers varies depending on the scope of services provided and the duration of the engagement.
How can lawyers measure the success of marketing coaching?
Marketing coaches should establish clear goals and metrics upfront to measure the success of their coaching. Common metrics include website traffic, social media engagement, lead generation, and revenue growth.
How can lawyers choose the right marketing coach?
Lawyers should choose a marketing coach who has experience working with law firms and a track record of success. They should also look for a coach who understands the unique challenges of legal marketing and can provide tailored solutions.
What are some common challenges lawyers face when it comes to marketing?
Common challenges lawyers face when it comes to marketing include lack of time, lack of expertise, and lack of resources. Marketing coaching can help address these challenges and provide the guidance and support lawyers need to succeed.
Can marketing coaching help lawyers comply with ethical rules and regulations?
Yes, marketing coaching can help lawyers comply with ethical rules and regulations by providing guidance on how to market their services in a way that is truthful, accurate, and compliant with the rules of professional conduct.
How can lawyers get started with marketing coaching?
Lawyers can get started with marketing coaching by researching and contacting marketing coaches who specialize in working with law firms. They can also ask for referrals from colleagues or industry associations. It is important to discuss goals, expectations, and pricing upfront to ensure a successful engagement.
Recent Blogs from PSM Marketing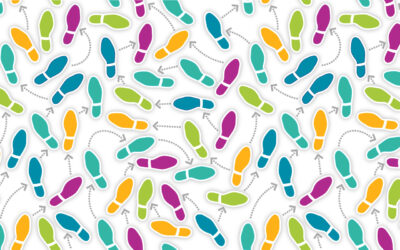 Grab your dancing shoes, and let's explore the tantalizing tango of sales and marketing. If you think these two are the same, strap in; you're about to learn why the marketing part is only the beginning of the dance and why it's vital to have the sales part to...