Marketing Coaching for Small Businesses
You've done it!  You are a successful small business owner.  It may just be you or you may have a team of people who help you deliver your products or services.  If the phone rings, you answer it.  If a customer has a question, you respond.  You think you have your day planned only to have 15 different things derail your plans.  So, what's a business owner to do?
The Benefits of a Marketing Coach for a Small Business
At PSM Marketing, all our marketing coaches for small business owners, are all small business owners themselves.  Not only can we empathize with the daily demands faced by business owners, we have had to learn how to do it all while still growing the business and maintaining our sanity.  Because of this, your marketing coach provides advice and guidance to you and your growing business that will help you:
Understand what made you successful to date
Identify who your competitors are and how you compete
Create the statements that uniquely differentiate you from your competitors
Help you develop a winning LinkedIn profile for your professional networking activities
Determine what trade and professional associations (attracting your key target clients) you should spend your time on
Get articles placed in publications read by target clients
Deliver presentations to groups who can hire/refer business
Find opportunities for radio or TV interviews
Define your A-Level clients and referral sources

Create customer satisfaction initiatives

Develop and deliver an elevator speech that conveys the value you bring to your clients

Help you develop a personal social media strategy to increase your name recognition

Devise a plan for you to create blog posts that will take 30 minutes or less to write

Commit to being a community volunteer and discuss the benefits of doing so

Create web-based content that highlights all of your key accomplishments
That's a Lot – So How Do I Find the Time?
Your marketing coach knows you are a busy business owner.  We schedule meetings with you every week or two to help you stay on track with your marketing strategy.  We also know that busy business owners will make time to do what's important to them.  Our job as your coach is to keep things that will significantly benefit you and your business, top of mind with you.
Considering Marketing Coaching for Your Small Business?
There is nothing more motivating than landing a new customer or being asked to speak at a conference. We celebrate your successes with you and help you leverage and promote everything you do.  We know there is not just one thing that will make you a successful business owner – there are many.
As a wise man once said, "If you do the right things consistently over time, you WILL make progress!" Your PSM Marketing coaches are here to help you every step of the way. We help you identify what the right things are and help to incorporate these activities into your busy life!
Ignite Your Small Business Growth with Marketing Coaching for Small Business Owners
Running a small business comes with its unique set of challenges, and navigating the ever-changing landscape of marketing can be overwhelming. That's where marketing coaching for small business owners can be a game-changer. Marketing coaching provides personalized guidance and support to help small business owners develop effective marketing strategies and achieve their growth goals. Here's why marketing coaching is invaluable for small business owners.
Expert Guidance: Marketing coaches are seasoned professionals who bring expertise and industry knowledge to the table. They can help small business owners navigate marketing trends, identify the most effective strategies for their industry, and provide tailored advice based on their specific goals.
Customized Strategies: Marketing coaching takes a personalized approach, considering the unique needs and challenges of each small business. Coaches work closely with business owners to develop customized marketing strategies that align with their target audience, budget, and long-term objectives.
Accountability and Support: One of the biggest advantages of marketing coaching is the built-in accountability and support system. Coaches keep small business owners on track, ensuring they follow through with their marketing initiatives and providing guidance and motivation along the way.
Cost-Effective Solution: Hiring a full-time marketing professional or agency may not be feasible for many small businesses. Marketing coaching offers a cost-effective alternative, providing expert guidance at a fraction of the cost.
Skill Development: Marketing coaching not only provides immediate solutions but also equips small business owners with valuable marketing skills. They can learn how to effectively manage their marketing efforts, make data-driven decisions, and adapt to evolving trends.
If you're a small business owner looking to take your marketing efforts to the next level, consider marketing coaching as a valuable investment in your growth. Ready to unlock the full potential of your small business through marketing coaching? Contact us today to learn more about our marketing coaching services and how we can help you develop a winning marketing strategy that drives growth and success.
FAQs About Marketing Coaching for Small Businesses
What is marketing coaching for small businesses?
Marketing coaching for small businesses is a service that provides personalized guidance and support to small business owners in developing effective marketing strategies. It involves working closely with a marketing coach who offers expertise, advice, and accountability to help owners achieve their marketing goals.
How can marketing coaching benefit small businesses?
Marketing coaching offers several benefits for small businesses. It provides expert guidance tailored to their specific needs, helps develop customized marketing strategies, offers accountability and support to stay on track, enhances marketing skills and knowledge, and provides a cost-effective solution compared to hiring a full-time marketing professional or agency.
How long does marketing coaching typically last?
The duration of marketing coaching for small businesses can vary depending on the specific needs and goals of the business. It can range from a few months to a year or more, depending on the complexity of the marketing strategies being developed and implemented.
What can I expect from a marketing coaching session?
During a marketing coaching session, you can expect to discuss your business goals, target audience, current marketing efforts, and challenges you are facing. The marketing coach will provide insights, advice, and strategies tailored to your business to help you overcome obstacles and achieve your marketing objectives.
Do I need any prior marketing experience to benefit from marketing coaching?
No prior marketing experience is necessary to benefit from marketing coaching. Marketing coaches work with small business owners of all skill levels, from beginners to those with some marketing background. The coaching is designed to support and guide you through the marketing process, regardless of your prior knowledge or experience.
Recent Blogs from PSM Marketing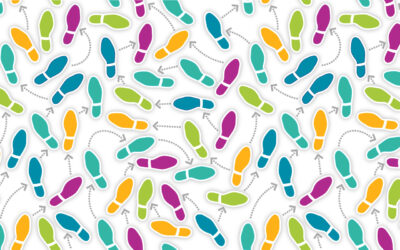 Grab your dancing shoes, and let's explore the tantalizing tango of sales and marketing. If you think these two are the same, strap in; you're about to learn why the marketing part is only the beginning of the dance and why it's vital to have the sales part to...