Search Engine Optimization (SEO) for Law Firms
SEO stands for Search Engine Optimization. Essentially, SEO services help people find web pages when they use a search engine like Google, Yahoo, or Bing. When a potential client does a search for your practice area, your website content should appear on the first page of results.
Believe it or not, there was a time when clients frequently asked: "I'm a lawyer. Do I really need a website?" These days, it's unfathomable to imagine a law firm without a website. Actually, it's almost impossible. Clients consider websites mandatory for their law firm. Law firm websites have replaced the infamous firm brochure from years past. Law firm websites present the public face of your law firm to the visitors who, through strong Search Engine Optimization efforts, can find and read content that directly relates to them and their legal issue.
Now, decades later, we often hear the question, "I'm a lawyer. Do I really need SEO?" Yes, yes you do. Although SEO services are much more of a "behind the scenes" actor. That said, it's nearly as important as the website itself. Law firms, especially those in highly competitive practice areas (i.e. personal injury or family law) need to set themselves apart. If a potential client goes to Google and searches for your practice area, what will they find? We encourage our clients to optimize the client groups they serve. For example, a divorce lawyer who represents business owners, or a plaintiff's employment law firm who represents physicians. The more targeted you can be with your law firm SEO marketing, the more likely it is that your content for that group will rank high on Google.
We Specialize in SEO Services for Lawyers
Your name is everything. Lawyers spend their entire careers building their name recognition, but attorney SEO can take it a step further. Just as you Googled your practice area, try Googling your name. Whether you're a solo practitioner or part of a large firm, your biography should be a top hit. Likewise, your LinkedIn profile, alumni listing, and Avvo profile should appear at the top of the rankings as well. The internet has opened the door to a lot of competition for attorneys. To truly stand out in your given practice area(s), you need strong SEO. PSM Marketing provides expert SEO for attorneys throughout the United States.
On-Site SEO for Lawyers
On-site SEO for lawyers relates to the content on your law firm's website. One of the most common issues we see on law firm websites is a lack of content. SEO best practices for attorneys is to have a bare minimum of 300 words on every single page of your website. Yes…even the contact page. Enlisting the help of a copywriter can be extremely beneficial for attorneys hoping to boost their on-site Search Engine Optimization. Most professional copywriters understand SEO and know how to write content for your website that will truly help potential clients find you and find your firm. Components of on-site attorney SEO include:
Page Title: This one is pretty straightforward. What is the title of your page? The title of each page should correspond to a singular person, service, or topic. When Google scans your website, the page title lets them know what a page is all about.
Keyword: The keyword of a web page should be present in the page title and also used throughout the content. For example, the keyword of this page is "SEO Services for Lawyers." SEO isn't about cramming the keyword in as much as possible, rather, it's about casually integrating the keyword in a way the audience will find most helpful.
Meta Description: You know when you do a Google search and see the long list of results? Underneath each search result is a short description on what the page is about. This is called the meta description. Your SEO experts will help you craft meta descriptions that are enticing, and will drive visitors to your website.
Headings: Just as you use headings when drafting a written document, you should also use them on your web pages. Headings help the SEO crawl bots understand the content on your page and help potential clients as they pursue your website. An SEO crawl bot is a piece of technology designed to surf every page of the internet and notice what content is new, relevant and garnering attention. The crawl bot will then index new content on the web.  Websites with new content are ranked higher on Google.
Image Alt Tags: Every webpage on your site should have a unique image that's optimized for Search Engine Optimization. These images are extremely important for engaging users. When posting images on social media sites, the featured image is typically the default graphic that appears on the website.
Off-Site SEO Services for Lawyers
Off-site SEO is where things get interesting (…or technical). Most lawyers will never have to worry about off-site SEO if they have a strong SEO team on their side. Our lawyer SEO experts are trained in the art of backlinking, mark up codes, and schema snippets, which is techie jargon for "important SEO things." The gist of off-site Search Engine Optimization is that good things happen when other highly rated websites link to your website. For example, if your local newspaper runs a story about you and includes a link to your site on their online article, that's great news for your SEO. By being highly rated on Google, your daily newspaper has what is called "authority," so the more sites you can get to link to your website – that have high authority on Google – the more likely your firm will rank higher on Google.
Data-Driven SEO Strategies for Lawyers + Law Firms
Optimizing law firm SEO isn't the end process. In fact, it's just the start. The SEO strategies are followed by analysis strategies. They help you track your efforts to make necessary changes further in the existing format.
SEO and Analytics for Lawyers
One great thing about SEO is that it's relatively easy to quantify the results. Unlike other aspects of law firm marketing, website analytics allow us to track the behavior of website visitors. Using Google Analytics, we can answer questions such as:
What keywords did visitors use to find this page?
What pages did they visit?
How long did they stay on any given page?
Are the visitors to my website new or recurring?
What is the average age of visitors to my site?
Google Analytics provides a slew of tools for analyzing the metrics of your website. We then use this data to inform our SEO strategy moving forward. If there's a page getting less traffic than others, we know we'll need to focus our SEO efforts to better optimize that keyword. Rather than giving clients access to their website analytics, PSM provides tailored reports that provide the high points each month.  That way, we can make important decisions – like what topics to blog on – in the most efficient way.
Monthly Google Analytics Analysis
Google Analytics gives you a detailed website performance analysis. Its reports provide real-time analysis, audience reports, acquisition reports, consumer behavior reports, and more. Regular study of Google Analytics will improve the technical SEO of your website.
Daily Monitoring of Google's Algorithm
It's no secret that Google's algorithm keeps changing very frequently. Its motive is to constantly improve the user search. It's necessary to stay in sync with the algorithm or your law firm website will lose its rankings.Therefore, track and monitor the updates daily to not miss out on any changes. Ask your law firm SEO agency to constantly adapt to the changes for your website.
FAQs About SEO for Law Firms
What is SEO for law firms?
SEO for law firms is the practice of optimizing a law firm's website and online presence to improve its visibility and search engine rankings. This includes techniques such as keyword research, content creation, link building, and website optimization.
Does a law firm really need SEO services?
Yes. Regardless of where your clients and referral sources come from, you need to have a strong and growing presence online.  When a prospective client searches for the services you offer, you want to come up in the top three organic results (just under the ads).  If you are on page 10 of Google, no one will ever find you. SEO is a critical tool to implement with today's law firm.
Can you use Google Maps to boost local SEO?
Yes. Google Maps and Google My Business are very important components of strategic SEO for law firms.  The more your map location is clicked on, the higher your firm will appear in the list. Remember the way Google increases your ranking is  to look at the proximity of your firm to the person searching, to identify whether your firm and its services are relevant to the person's search query, and how high your name recognition is in the marketplace.
What are the best Local Search Engine Optimization Strategies for Legal Small Businesses?
Some of the best local SEO strategies for legal small businesses include optimizing your Google My Business listing, encouraging client reviews, and building quality backlinks from local directories and relevant industry websites.
Additionally, it's important to focus on niche areas of your practice and create content that targets relevant local keywords. Consistently adding fresh and informative content to your website, including blog posts and news updates, can also help improve your local search rankings. Working with an experienced SEO team that specializes in the legal industry can also provide valuable insights and guidance for developing a successful local SEO strategy.
How can I find the best SEO services provider for Attorneys?
One of the best ways is to look at your competitor's websites and see how their sites are structured including the amount of content, and overall the user experience you have navigating their site.  Then go to Google and search for SEO Services Provider for Attorneys. Visit the websites of the top five providers (under the paid ads), and visit their websites. Make sure the SEO services company you are looking at has specific law firm marketing and SEO experience.
What's the best law firm SEO company?
While there are many SEO companies for law firms out there, there are a few considerations.  First, make sure the SEO company for law firms has specific law firm SEO experience. Also, make sure the company does not want to take over and redo your website for a large fee.  Don't get tied into a multi-month, or multi-year contract. Reputable SEO providers for law firms will scale their SEO services to best meet your needs and won't require you to make a huge financial commitment to them.  That said, plan to spend $1,200 – $1,500 per month for law firm SEO services.
What are the best law firm services to increase local SEO?
The best services for a law firm to promote are the niche areas that every other lawyer in town isn't using.  For example, rather than optimizing the words "Personal Injury Law Firm," consider focusing on a niche, like "Bicycle Accident Attorney," or "Snowmobile Accident Lawyer."  Sometimes service areas like personal injury, criminal law, family law and other consumer-oriented services are hard to differentiate with SEO, so focus, focus, focus!
What are citations and are they important to law firm SEO?
Citations are online listings of the name, address and phone number (NAP) of your law firm.  They are extremely important because of the search engine algorithms used by key search engines like Google, Bing, and Yahoo.  What's really important is that the NAP appears EXACTLY the same on each listing. You can't use "street" on one listing, and "St." on another.
How to improve my law firm marketing with Search Engine Optimization?
Your law firm marketing efforts will increase and improve exponentially if you are also deploying a Search Engine Optimization strategy for your law firm.  One of our client's is a plaintiff's employment law attorney who had worked with physicians on discrimination claims. Previously, we weren't marketing this niche separately.  So we developed website content, articles, blogs, and testimonials on this practice and applied Search Engine Optimization best practices to the new content and practice area. This effort alone has generated millions – yes millions – of dollars in physician-based revenue for the firm, and because of SEO, the firm comes up #1 in the state for "Lawyer for Physicians."
What is the best way to measure ROI with SEO?
Every SEO initiative is tied directly into Google Analytics and more sophisticated tools like SEM Rush.  Using these tools, each month analytical reports are created for law firm SEO clients that identify site traffic, top landing pages, top search queries, length of time people are spending on the site, and specific search engine rankings based on specific keywords and phrases.
The nice thing about a law firm SEO strategy is that there are measurable ways in which we show clients the ROI they are generating. We can also tell which sites are referring to our website, and whether people are viewing our websites on a mobile device or desktop.
Why do I need mobile optimization for my law firm?
We find that for many clients, most website visitors are using mobile devices to search for and find their law firm websites. Not sure how your website looks on a smaller device? Simply go to your own website on your mobile device and see how "responsive" your website really is. Are you able to fully navigate all the content on your website? Note: if your website simply looks like a mini, hard to read version of your website, you need mobile optimization. In fact, it's likely you need a new website.
How long will it take to see results from SEO for a law firm?
The time it takes to see results from SEO for law firms can vary depending on several factors, including the competitiveness of the legal market, the age of the website, and the quality of the content. Generally, it can take several months to see significant improvements in search engine rankings and traffic.
Why is SEO important for law firms?
SEO is important for law firms because it can help improve their online visibility, attract more traffic to their website, and generate more business. By optimizing their website for search engines, law firms can improve their rankings on search engine results pages (SERPs) and reach a wider audience.
What are some common SEO mistakes that law firms make?
Some common SEO mistakes that law firms make include neglecting local search optimization, using generic keywords instead of niche-specific ones, not optimizing their website for mobile devices, and failing to regularly update their website with fresh and relevant content.
How can law firms measure the success of their SEO efforts?
Law firms can measure the success of their SEO efforts by tracking metrics such as website traffic, keyword rankings, bounce rates, and conversion rates. By analyzing these metrics, law firms can make data-driven decisions and adjust their SEO strategy accordingly to achieve better results.
Can lawyers do their own SEO?
In short, no. SEO is complex, time-consuming, and requires specialized knowledge and experience to achieve optimal results. As such, many law firms opt to work with an experienced SEO team that specializes in the legal industry to ensure that their online presence is fully optimized and competitive in their market.
The Importance of SEO for Law Firms
Having a strong online presence is essential for any law firm looking to attract and retain clients. Search engine optimization (SEO) is a critical component of online marketing that can help law firms improve their search engine rankings, drive traffic to their website, and generate new business. Here are some reasons why SEO is important for law firms.
SEO will help law firms increase their visibility and reach a wider audience. By optimizing their website for search engines, law firms can improve their rankings on search engine results pages (SERPs) and attract more traffic to their website. This can lead to more inquiries, consultations, and ultimately more business.
It can help law firms establish credibility and authority in their field. By creating high-quality content that is optimized for search engines, law firms can showcase their expertise and demonstrate their thought leadership to potential clients.
It helps law firms stay ahead of the competition. Law is a highly competitive industry, and law firms that invest in SEO are more likely to rank higher than their competitors on SERPs. This can give them a competitive advantage and help them attract more clients.
SEO can provide valuable data and insights that can help law firms refine their marketing strategy. By analyzing metrics like website traffic, keyword rankings, and bounce rates, law firms can make data-driven decisions that improve their online marketing efforts and drive better results.
SEO is an essential component of law firm marketing. By investing in SEO, law firms can improve their online visibility, establish credibility, stay ahead of the competition, and ultimately generate more business. Contact us today to learn more about our SEO services and how we can help your law firm succeed online.
Contact Our SEO Experts for Attorney Marketing
If you're looking for an SEO expert to help market your law firm, look no further than PSM Marketing. Our team of experts are trained in SEO best practices for lawyers and understand the complexities and ethical restrictions of marketing for attorneys. Contact us today to learn more about SEO for lawyers. We love learning about your practice and finding ways to help you grow.
Recent Blogs from PSM Marketing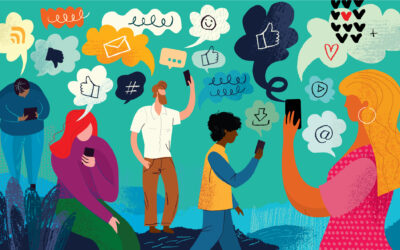 Hey there, curious minds! We've all heard the buzz about the magical world of SEO (Search Engine Optimization) and the power of social media. But do they really go hand in hand? Let's put on our detective hats and unravel this mystery together. SEO is the practice of...