Michelle R. Wheeler
Partner + Web Developer
"I absolutely love the work I do. There's nothing better than helping a small business or organization reimagine their marketing strategy, establish a meaningful brand, and share their passion with potential clients/customers."
Connect on Linkedin
Email Michelle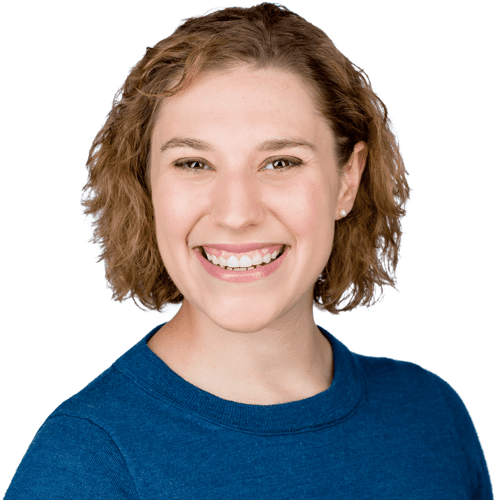 Michelle R. Wheeler is a Partner, Marketing Strategist, and Website Developer at PSM Marketing. She is a staunch believer that "everyone deserves kickass marketing," which is why Michelle absolutely loves helping clients large and small achieve marketing success. She helps drive opportunity and growth for all her clients, regardless of their industry. Michelle brings a decade of expertise helping Minnesota contractors, non-profits, and small businesses.
Over the years, Michelle's role at PSM has evolved immensely. As Terrie Wheeler's youngest daughter, Michelle has been helping out at PSM ever since she was old enough to staple proposals and stuff envelopes. In college, Michelle found a passion for web design and digital marketing, which ultimately came to shape the course of her career.
Prior to joining the leadership team at PSM, Michelle launched her own marketing agency called Spectrum Design and Marketing. For five years, Michelle built her own client base, established a strong reputation, and learned valuable marketing strategies to help small businesses and organizations grow. In 2017, the Minnesota Association of Government Communications awarded Michelle the Silver Award in Website Design.
One of Michelle's greatest goals is to help make marketing accessible. No business should ever fail because it didn't have sufficient marketing. More than anything, marketing is a mindset. Michelle loves talking with clients and helping them discover what it will take for their business or organization to truly flourish.
Michelle has always been extremely active in her community and has a passion for politics and political activism. She is a fierce advocate for LGBTQ+ rights and has worked with several community health and advocacy organizations over the years.
Michelle lives in St. Paul with her wife, daughter, and their two rescue dogs. When she's not working, Michelle enjoys making pottery, wood-working, gardening, fantasy/sci-fi novels, movies, video games, and home improvement projects.
Women In Business Podcast
In this podcast, Michelle chats about her move to PSM's leadership team, mentorship, intersectionality, and the importance of using your privilege to uplift others. Listen here:
St. Olaf College, B.A., English and Women's and Gender Studies
Member,  Sigma Tau Delta English Honor Society
Winner, Viola Rossing Prize, The Viola Rossing Prize is an award intended to recognize excellence in the scholarship and creative work of senior Women's and Gender Studies majors
Walking Shadow Theatre Company, Board Member
(2020-Present)
Walking Shadow is a Minneapolis-based theater company with a reputation for producing well-staged and carefully researched work. They produce shows that are smart, exciting, savvy—and often a little quirky or subversive.
Quorum, Member
(2016-Present)
Quorum is Minnesota's award-winning LGBTQ+ and Allied Chamber of Commerce. We are an organization of lesbian, gay, bisexual, transgender, queer+ and LGBT-allied businesses, corporations, nonprofits and professionals focused on building a strong business community in Minnesota.
Women's Small Business Association (WSBA)
(August 2015-Present)
WSBA mission: To be a valuable online business resource and community for business women, by helping and stimulating small and start up businesses. The goal of the WSBA is to foster women's economic independence by helping them develop skills needed for entrepreneurial success through networking, support, and education.
Northern Clay Center, Studio Monitor
(2016-November 2020)
An avid pottery enthusiast, Michelle volunteers weekly at Northern Clay Center in Minneapolis. She loves making pottery and cherishes her community of fellow Twin Cities potters.
Volunteer Patient Educator, Family Tree Clinic
(June 2010 – September 2011)
Served as a patient educator for Family Tree Clinic. Met one-on-one with patients to discuss birth control methods, STIs, and general sexual heath information. Completed additional training in hazardous material/blood born pathogens; worked in the back lab administering and delivering pregnancy and HIV test results to patients. Also worked on patient medical charts and creating "Safer Sex Kits."
Voice and Action Student Leadership Award Selection Committee, Campus Pride
(November 2013)
Served on the selection committee for the national Voice and Action Student Leadership Award.
Graphic Designer and Strategist, Stark Summer Stroll
(December 2012-2016)
Designed annual event program and assisted in logistical planning and execution.
Silver Award for Website Redesign, Recipient
The Minnesota Association of Government Communications, May 2017
In May of 2017, the City of New Brighton and Spectrum Design and Marketing received the Silver Award for Website Redesign by the Minnesota Association of Government Communications.
Winner: Target Marketing Challenge
Target Corporation, December 2013
I led the effort to draft a comprehensive marketing plan to answer the question "How can we provide the 'full Target experience' in a store half the size?" After being selected by Target as one of two finalists, our team presented a marketing pitch and won.
Winner: Viola Rossing Prize
Women's and Gender Studies Special Selection Committee, May 2014
The Viola Rossing Prize is an award intended to recognize excellence in the scholarship and creative work of senior Women's and Gender Studies majors or concentrators.
Induction to Sigma Tau Delta
Sigma Tau Delta, January 2014
English Honor Society
Past Honors and Awards
Four year recipient of the Service Leadership Scholarship from St. Olaf college
Winner of 2010 Service to Youth Award presented by Northwest Youth & Family Services
2010 "Herff Jones Principal's Leadership Award." Only 100 awards (across the USA) were presented
Student Body President – Irondale High School, 2010
Placed in the statewide 2010 InvestWrite Essay Competition for Economics
What Our Clients Say About Michelle
Recent Blogs by Michelle R. Wheeler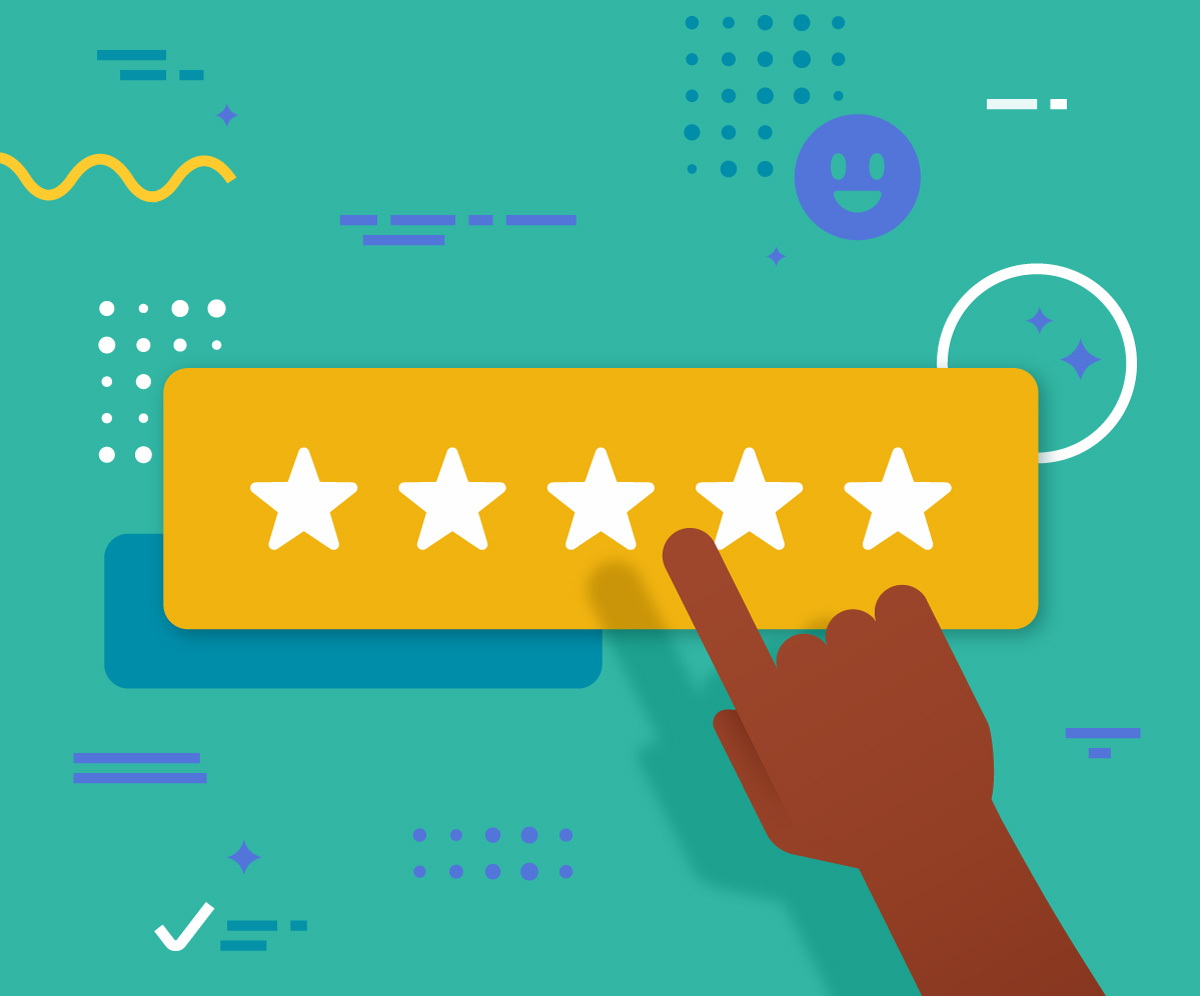 Clients often ask us: "What's one thing I can do right now to help improve my search engine optimization?" Our answer? Google Reviews. Google Reviews are a wonderful way to establish trust with potential clients/customers and improve your visibility online. Let's take...