Many people have a part-time job while in high school: flipping burgers, working at the mall, selling tickets at the movie theater. I did, too, and my job was a bit different: A disc jockey on a real radio station in Anoka, Minnesota, KTWN AM-1470. Not only was it fun, but I learned how to relate to my audience. Now, I help attorneys and other professionals relate to their clients.
I've been working in and with law firms and attorneys since 1985. In 1997, I saw several unfilled business development and marketing needs in other service professions and leveraged my 12-year legal marketing career by launching PSM Marketing (PSM).
Our focus is two-fold: We deliver an outsourced marketing department to firms of all sizes and business development coaching for individual attorneys and practice groups. Our clients are primarily in the legal and financial services industries, but we also work with other professionals and service companies in other industries.
Prior to founding PSM, I headed the marketing department at three of Minnesota's largest law firms. My staff and I led all business development efforts for the entire firm as well as for practice groups and individual lawyers. I created, implemented, and managed highly targeted and results-oriented marketing strategies.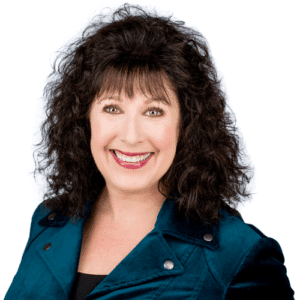 I'm asked frequently to speak at meetings of professional associations such as the American Bar Association and various state bar associations. I have more than 20 years of experience doing CLE presentations, facilitating retreats, and lecturing at law schools.
I am also a prolific writer on law marketing issues and opportunities. Every month, I write a column on "How-To" business development tips for Attorney at Law Magazine,syndicated in over 20 markets across the country. I am also an ongoing contributor to the American Bar Association's GP|Solo e-Report.
When not coaching attorneys, or helping to manage our client's outsourced marketing departments, I love spending time with my husband of 30 years, Jim. We have over 40 acres of paradise just one hour north of the Twin Cities. In winter, there's plenty of space for us to snowshoe or commune with nature by the fire pit. When I was in school, I was a ballet skier (which is like ice dancing but on skis) and I still enjoy schlossing downhill. But even I need a break from the northland's cold! I try to hit a Caribbean beach every year or two for the warm sun and the opportunity to bond with fish through my snorkel goggles.