We are pleased to announce that PSM founder and partner Terrie S. Wheeler, has been appointed by the Minnesota Supreme Court to serve as Vice Chair of the Executive Committee for the Minnesota Lawyers Board of Professional Responsibility. Terrie spent a number of years as an ethics investigator for the Hennepin County Fourth District Ethics Committee. Terrie becomes Vice Chair of the Board of Directors after serving on the Board and Executive committee for four years.
"I am thrilled for the opportunity to serve as Vice Chair of the Lawyers Board. It is an honor and a wonderful capstone for the work I have done over the years in promoting ethical marketing strategies for attorneys," Terrie said.
Terrie has delivered CLEs and presented to bar associations and law schools across the country on this topic. "Lawyers simply do not learn how to develop business in law school. I enjoy helping attorneys understand what private practice will really look like- and that it involves learning to ethically get out there and build relationships that turn into clients and referral sources," Terrie added.
---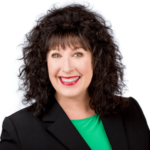 Terrie S. Wheeler, MBC, is the founder and president of PSM Marketing LLC. She works with her legal industry clients to help them create low cost, high impact marketing plans, and to provide the motivation and support necessary to achieve results. Terrie also serves as vice chair of the MN Lawyers Professional Responsibility Board. You can reach Terrie at (320) 358-1000 or Terrie@psm-marketing.com.