I'm often asked, "How often should I update my LinkedIn headshot?" The answer is different for everyone. I originally photographed Mike in 2014. He called a couple of weeks ago to schedule a session for an updated headshot because he'd lost some weight – see the "Before" and "After" pictures below! It was clearly time for Mike to update his LinkedIn profile picture. As he said when he came in to the studio, clients and vendors were commenting that he looked nothing like his LinkedIn photo!
What's the purpose of your LinkedIn photo?
Your LinkedIn profile picture is meant to give your LinkedIn profile a strong visual identity, and also to reflect the "authentic" you so when people meet you, they recognize you. If you meet someone for the first time, you want them to readily recognize you from your photo. That's why our value promise is to "capture your brand." We capture the REAL you! Your photo shouldn't be so "airbrushed" that you look plastic. Your picture shouldn't be so heavily retouched that you don't look your age. Your picture shouldn't have some "contrived" expression in an attempt to look like a magazine cover. Your picture should look like a polished, professionally captured representation of YOU. So back to that question…
When should I update my LinkedIn photo or professional headshot?
Here are a few things to consider in deciding whether it's time for that update:
If you meet someone for the first time and they have your LinkedIn photo up on their smart phone, would they recognize you? If not, it's time for a new headshot.
Have you recently gained or lost a lot of weight? If so, it's time for a new headshot.
You've dramatically change your hairstyle.
Has it been more than two years since you updated your headshot? Then, yes, it's probably time for a new headshot. Styles change, and we age. Chances are that you are a different person inside and out than you were two years ago, and a new image should reflect that "new" you.
If you've been promoted or have advanced in your profession and your current photo doesn't reflect the attributes of someone at your professional level, yes, time for a new headshot.
You've heard it a gazillion times, but here are a few reminders:

Your photo should be taken by a professional photographer.
You should not be wearing an outdated wardrobe.
Your photo should NOT be a selfie or worse a selfie taken at an event, where you've been cropped out, like your niece's wedding.
Ask yourself these questions: Is my LinkedIn photo professional looking? Would someone hire me if all they saw was my LinkedIn photo? Do I feel good about my professional persona when I look at my LinkedIn photo? Does my LinkedIn photo look like the person I want to be.
For more blogs of the contributor, Jen A. Kelly click here->
---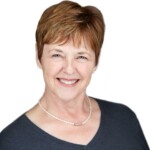 Jen Kelly
 captures her clients' authentic brand through LinkedIn profile pictures and business photography. After working 25+ years for companies like Medtronic, Dayton Hudson and Deluxe Corporation, Jen took her years of executive and corporate communications experience working for Fortune 1000 companies and now puts it to use working with individuals and companies to capture their authentic brand. Jen's photography studio,
KeliComm Headshots,
is located in the heart of the Northeast Minneapolis Arts District.